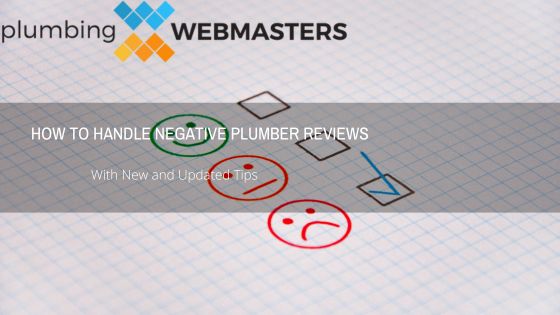 The following post will outline how to handle negative plumbing reviews. At Plumbing Webmasters, we've worked with thousands of companies on reputation management, and our insights are based on that first-hand experience.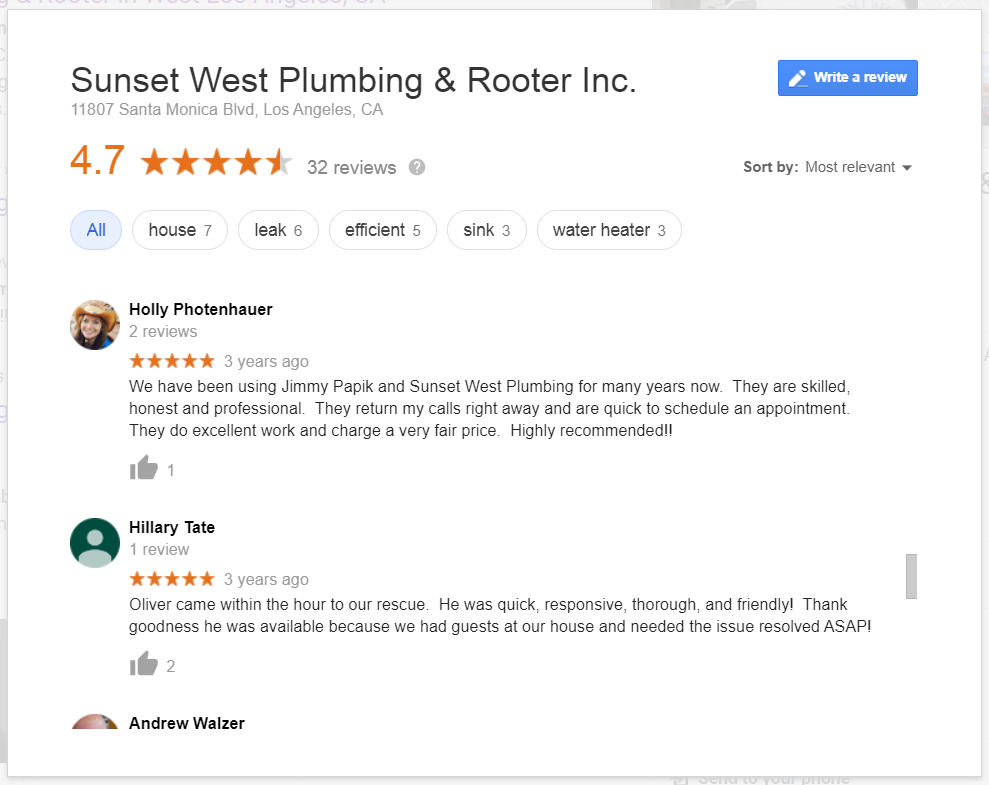 How to Handle Negative Plumbing Reviews
Use professional language
Attempt a mutual resolution
Explain your perspective
Offer to fix the problem (if applicable)
Don't panic over one review
Responding to Negative Plumbing Reviews
As human beings, we have a tendency to react emotionally to criticisms. This can manifest when customers leave negative reviews for our business, especially when they feel unwarranted.
However, emotional responses can be detrimental to a plumbing company's long-term reputation. While it may feel good to release emotional tension at the moment, it is not what's best for long-term business growth and prosperity.
According to a Harvard Business School study, every one-star increase in Yelp rating translates to a 5-9% revenue increase. As a business owner, it is your job to enhance your reputation, even when that means personal restraint.
Abide by these five key steps to handling negative reviews for your plumbing business.
1) Keep it Professional
Use professional language that customers would expect in a business setting. Agitated clients may attempt to engage in a shouting match, and some may even coerce vulgarity or personal attacks. Remember that if you reduce yourself to their discourse, they win the argument, and your company loses.
2) Attempt to Resolve
Inquire about the contact information of the customer to resolve the dispute via telephone or other communication. Your reputation can't be harmed with a private conversation, especially if you can fix it before they make their statements public. Future clients will never know the conversation occurred.
3) Explain Yourself
Don't make excuses for poor performance, but explain what happened from your perspective respectfully. Sometimes, customers are looking for simple acknowledgment more than having a goal of harming your business. However, be careful not to come across as guilty if you didn't do anything wrong.
4) Offer a Discount
Sometimes, offering a discount or refund may be the best long-term strategy. Discounts are especially effective when your company actually did something wrong, like failing to show up on time or providing subpar services.
Sometimes, a technician goes rogue, and you're forced to clean up the mess. A well-intentioned discount will often do the trick.
5) Don't Panic
It is important to remember that one or two negative reviews will not destroy your reputation. The sentiment is even more true if you have built up a collection of positive reviews. Investing in reputation management is critical for plumbing companies.
As you get more plumbing reviews from satisfied customers, it will affect your bottom line favorably.
Primary Causes of Negative Plumbing Reviews
Sometimes, the plumbing contractor did a poor job and deserved to be criticized. Other times, the issue is more about communication and interpretation. For example, if your billing agreement stated one thing, and the customer misinterpreted it, they might blame you for something you had no control over.
It is important to note that customers often will contact you directly before taking their complaint online. It is best to resolve this dispute immediately so that the negative review is never published. If they post the review, keep things professional for the public eye.
Billing Issues
Anytime clients disagree over money, your company will hear about it online. We don't have to tell you why handling your financial terms is imperative, but sometimes customers only hear what they choose. Resolving these cases over the phone or in person rather than in a public online forum is crucial.
Performance Issues
If your company performs enough jobs, some customers will find your work dissatisfactory. If your plumbing services provide genuine value, such occurrences should be rare. However, even the best plumbers can't please everyone.
The key is to resolve the performance problem if it truly exists. If the customer is making something up, you must try to illustrate why they're wrong (but never in an online forum).
Scheduling Issues
Sometimes, a customer's complaint has nothing to do with money or performance but with scheduling. We've all been there as plumbing companies, noticing a scheduling conflict with our technicians.
Your priority should be ensuring the best scheduling practices for your customers. If you come across an issue, apologize to the customer and offer to make up for it somehow.
Conclusion
Negative plumbing reviews are one of the unpleasant parts of the service industry. However, how you handle negative feedback partially determines your company's long-term reputation. While unfounded criticisms often spark an emotional current for business owners, responding in a professional manner is best for business.
As a long-time marketing agency for plumbing companies throughout the United States, our experience managing online reputation has produced consistent growth and success for our clients. By following the steps outlined in this post, your company can navigate pessimistic feedback on the way to sustained success.