Our clients continue to stay with us month after month because of the superior SEO services we provide at affordable prices. There is simply no other marketing plan that is so cost effective. On average our clients get five times more value in organic clicks than in other styles of online marketing (such as PPC). With numbers this good, it is easy to see why our plumbing clients stick around month after month.
Check out the following portfolio of our plumbing clients who take advantage of our fantastic SEO work:
Client 1: KRK Enterprises
KRK Enterprises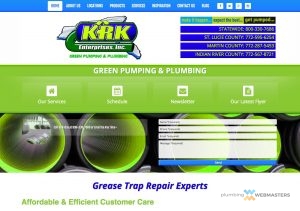 KRK Enterprises, Inc. is an excellent example of specialty plumbing optimization. By employing a unique selection of keywords and keyword phrases that they requested, they have dominated across state lines for their services. This level of online presence provides a consistent result of new business opportunities every day for services which were previously, commonly, overlooked.
Rankings
Bio-Treatment Cleaning Services in Kissimmee, FL – #1 in Organic
Maintaining Grease Traps in Miami, FL #1 in Organic
Daytona Beach, FL Grease Trap Services #2 in Organic
Client 2: Freedom Flow Plumbing
Freedom Flow Plumbing

Within their region, Freedom Flow Plumbing is ranking at the top for plumbing services in Tobyhanna, PA. Detailed work and proper optimization has lead to their online success, generating new leads for them constantly. Our month to month continued service keeps them at the top of their game. Just check out some of their top keywords:
Ranking
Ranked First for Plumbing & Heating Repair in Tobyhanna, PA
Ranked Second for Plumbing & Heating Repair in Mapping
Ranked First for Bathtub Repair in Tobyhanna, PA
Ranked Second and Third for Clogged Drain repair in Tobyhanna, PA
Client 3: Drain Master
Drain Master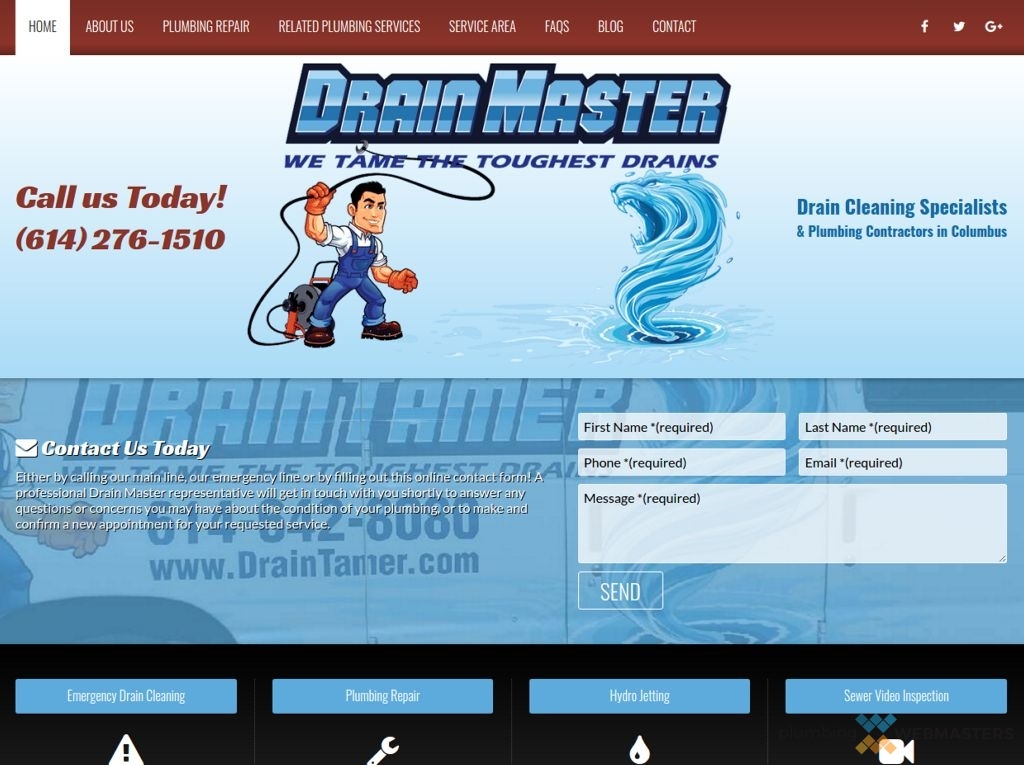 With a quality website and expertly implemented optimization techniques, improved ranking and online plumbing company success is just a call away. Drain Master in Columbus, OH is one of our satisfied customers. With keyword terms chosen specifically for how their clients search for their field, they have enjoyed new business opportunities from online marketing. They stay one of our clients for the month to month work we provide, giving them peace of mind and improved ranking. Check out their top keywords for their area:
Ranked
Ranked First in Mapping for Drain Cleaning in Columbus, OH
Ranked First in Mapping for Sewer Line Repair in Columbus, OH