An estimated 87% of online marketers use video, and your plumbing company should join the revolution. With the amount of video watched on YouTube, Facebook, and other sources, far exceeding any cable network in the U.S., an absence of video content is a resignation to mediocrity. Plumbing Webmasters offers video content management services, which help plumbing websites in the following areas:
Conversions: A strategically placed video can facilitate the conversion process
Engagement: Research shows users more actively engage with video content
Link Building: A high quality video can earn valuable backlinks
Optimization: Some search queries produce video results, which you can rank for
As a plumbing contractor, your videos won't be as immediately appealing as those featuring a celebrity or corporation. Still, with the proper techniques, your video content can serve its purpose which is to improve engagement and increase conversions. Plumbing Webmasters can help you through each step of the process, and with your other internet marketing needs as well. Call (877) 388-9884 for plumber video content management.
Embedding Videos On Your Plumbing Website
As you probably know, YouTube is the premier platform for online videos. Although videos can be uploaded natively to your website, they take up valuable server space, and can slow down page loading times. The superior alternative is embedding YouTube HTML code within your website's code. When using WordPress content management system, this process is straightforward. Simply follow the steps below:
Step 1: Navigate To Your YouTube Video
Step 2: Click "Share"
Step 3: Click "Embed"
Step 4: Copy Issued HTML Code
Step 5: Paste HTML Code On Webpage
For the less tech-savvy plumbing contractors, following these steps still might prove difficult. The good news is that Plumbing Webmasters is here to help. By investing in our internet marketing services, you gain our expertise in website design and video integration. Partnering with us ensures that you never have to worry about tasks like these, because we will perform them on your behalf, and in the context of your overall internet marketing strategy. We are eager to get started today.
Producing High Quality Videos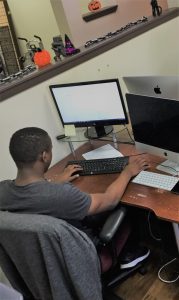 Thanks to advancements in technology, recording HQ videos is simpler and cheaper than ever before. Most modern cell phone models support HQ video recording and offer apps on which to perform editing. The audio quality does not quite live up to the same standard, and generally requires additional equipment (i.e. condenser microphones) to sound presentable. Luckily, condenser microphones are relatively inexpensive, allowing the entire video production process to fit within a manageable budget.
Production has to do with more than audio and video quality, it also has to do with subject matter. Finding topics on which to base productions on can be challenging for plumbing companies. The best advice we can give is to "show" rather than "tell". If that means recordings of your contractors remodeling a bathroom or kitchen, than so be it. The editing process will be crucial, both for brand development purposes, as well as for keeping the audience engaged. Call (877) 388-9884 for video content management for plumbers.