For plumbers, Google My Business is one of the most important NAP citations. Not only does it serve as a trusted and reliable business listing, but it also offers a platform for customer feedback in the form of Google reviews. Customer reviews are an important part of every business. Not only do they reveal insights from which your company can grow and improve, but they help earn trust online. Advantages to Google reviews include:
Authority: Reviews on Google help establish authority in your industry
Credibility: Because of Google's status, reviews on their platform establish credibility
Feedback: Customer opinions help companies improve
SEO: Google reviews contribute to local SEO
One cannot overstate Google's role in search engine optimization (SEO) as it's the very foundation of internet search. Without the evolution of Google, SEO, as we know it, would cease to exist.  With this knowledge, plumbing companies should pay close attention to Google My Business and Google reviews. The optimization of your GMB page is the first step, and from there, reviews can be managed. Call (877) 388-9884 for Google reviews management services!
Responding to Google Reviews for Plumbers
If you run a plumbing business and have established your brand online, negative reviews will be part of the process. While nobody likes to see negative reviews, they are unavoidable in today's digital marketplace. As long as your positive testimonials outweigh their counterparts, your business reputation will remain intact. It is good practice to respond to Google reviews, whether negative or positive, a task Plumbing Webmasters will handle on your behalf. Review responses should be:
Concise: Keep your responses short and to the point
Encouraging: You're never going to win a public argument with an angry customer, so keep your cool and stay encouraging
Human: Appeal to their human instincts and avoid salesmanship
Grateful: Thank customers for leaving a review, even a negative one
It's important to remember that reviews and their responses are public. With this in mind, responses should not only appeal to the person to which you're responding but also to other prospective customers who may be viewing your GMB page to form an opinion on your company. Every review is a PR opportunity for plumbers, and a chance to present their professionalism. Plumbing Webmasters is happy to help you establish your company brand.
How Users Consume Google Reviews
Google reviews form an aggregate 5-star rating which is visible on search results for your company. Because of this, consumers can form an opinion on your services without ever reading a written review. For plumbing companies, a 4-star rating should be the minimum acceptable number for your business page. If you find yourself dipping below that 4-star mark, you likely need reputation management services, and/or to take a good hard look at your business operation.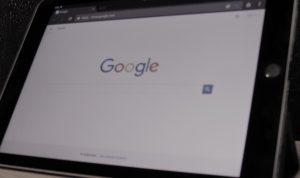 Plumbing Webmasters understands the importance of Google reviews for plumbing contractors. As part of our internet marketing services, your company will have a fully optimized Google My Business page, along with reputation management for Google reviews. Our services don't stop there. We also offer website design, search engine optimization, pay per click advertising, and social media ad campaigns. To further discuss Google reviews and how they can impact your plumbing business, call (877) 388-9884.