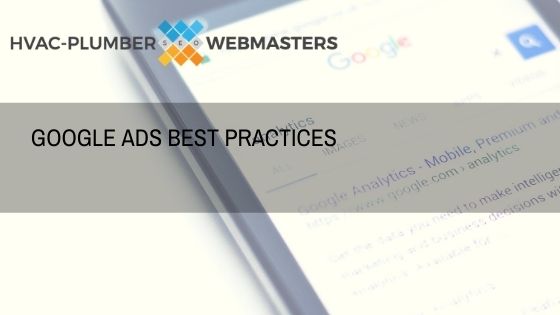 Who should I target with Google Ads for plumbers?
You want to go for customers who are willing to pay for high-quality services. The best way to do this is by targeting keywords that lead to high-paying jobs. If you go for terms like water heater and slab leak, you are more likely to convert a high-paying customer than if you simply target a basic term like a plumber.
What are negative keywords for plumbers?
Negative keywords are terms or phrases that prompt your ad to NOT be shown to the user. You want to mark negative keywords that are highly unlikely to convert into paying customers. These terms include those that indicate someone who is looking for DIY help or someone who is looking for a product, rather than a service.
Should I PPC my own company name?
Not in most cases. Many marketing companies that provide Google Ads management recommend this tactic for misleading reasons. Because the click for your company name is so cheap, and the clicks were likely to come for that term anyway, the global cost per click of your campaign goes down which makes your overall numbers appear better.
Google Ads can be highly effective for plumbers. Creating a successful ad starts with following Google's criteria for advertisements and targeting the correct keywords and demographics. Not all ads are the same on Google. Some have sitelink extensions and calls to action, while others are simple text lines without much depth. The highest bidding advertiser is not always the one whose ad will show up first. Google takes several things into account, including the ad's quality, which they measure through their metric called Quality Score. Here are some of the things that influence ads:
Consumer Targeting
The most successful plumber advertising targets a defined audience. As you know, some plumbing jobs pay way more than others. Going for specific terms like slab leak, water heaters, etc., can help maximize your advertising ROI. General words like plumbing, plumber, etc., will lure in all types of jobs, many of which don't pay a significant overhead. Targeting also involves geographic locations making it essential for every plumbing company to define which zip codes they can service.
Negative Keywords
Not every keyword is worth pursuing as a plumbing company. For example, many searchers are looking for resources on how to fix plumbing issues on their own (DIY style). You wouldn't want your ad for your plumbing services to show up on these kinds of keywords because the clicks would be worthless as the user is not looking to spend money. Negative keywords make sure these kinds of queries are eliminated for your ad to maximize its clicks with relevance.
Sitelink Extensions
The more information the user has, the more likely they are to click on the ad. When an advertisement has sitelink extensions, it has expanded text lines that include links to individual pages on your landing page (your website). These specific pages are often the ones that pique the searcher's interest and have a greater tendency to receive clicks than more basic ads. Google recommends using sitelink extensions, especially for ads that target a specific consumer.

Connecting Google Ads to Google My Business
As you likely know from your own experience on Google, the Local 3 Pack is one of the essential spots for a plumber to show up. This Map Pack pulls the top Google My Business profiles in the area and showcases them to nearby searchers. Plumbing listings primarily earn map rankings through organic optimization, but there is now an advertisement spot within the Local 3 Pack (Local Service Ads). LSAs change the definition of the 3 Pack since it can now be four, but it is another opportunity for your plumbing company to generate clicks for its business. Connecting your GMB and Ads accounts won't guarantee your spot on the Map Pack, but it will undoubtedly increase your chances.
80% of ad spend goes to Google and Facebook. Google recognizes their dominance over the advertising industry and has created new spots on which ads can show up. The Map Pack is an example of this. Remember, Google initially designed ads to emulate an organic search result. As users have become more aware of the difference between ads and organic results, the percentage of ad clicks has gone down. The emergence of Map Pack ads helps combat this phenomenon, at least partially since its freshness has shielded it from some of the pitfalls of traditional Google search ads. That's one more lucrative method to generate local plumbing leads for your business.
Paying for Branded Clicks (Plumbing Company Name)
PPC management services are infamous for their trickery. Many of them lure clients in by promising them lots of clicks. When it comes time to report on these clicks, the numbers seem to validate their original claims. The problem is that these clicks are virtually worthless to the client. One such trick used is the PPC'ing of one's own company name. These clicks are dirt cheap and therefore drive down the global CPC for your campaign but what your manager doesn't tell you is those clicks would've come to your website anyway through organic. They are waste of time, money, and resources, and are only there to manipulate reporting numbers.
There are some cases where PPC'ing a brand name makes sense. One is if your plumbing company becomes so popular that other plumbers in your general service area are trying to buy ad space for your name and profit off of your notoriety. Your competitors will try to vulture clicks you would have received organically by appearing on ads on the top of the SERP. So there is validity to PPC'ing your brand name sometimes, but it shouldn't be a tactic from managers to drive down your global CPC cost. Transparency should be valued when dealing with campaign management services. Their reputations as slicker than slick snakes are not without legitimacy.