Key Plumbing Advertising Takeaways
Run Google, Facebook, and YouTube Ads

Utilize Remarketing and Pixel Tracking

Enhance Ad Influence with SEO
Start a Podcast
Try Local Service Ads (LSA)
What is Plumbing Advertising?
Plumbing advertising produces advertisements for commercial or residential plumbing services or products. An ad is a promotional notice or announcement in a public forum. In 2023, advertising can encompass various promotional materials, including PPC ads, website banners, and Google Profile posts. 
1) Google Ads
Once known as Google AdWords, the now-named Google Ads is still one of the most effective ways to advertise your plumbing business online. Because it can be expensive and requires a level of expertise to maximize correctly, some have grown frustrated with it as a platform.
Adequately targeted ad campaigns with an eye toward demographics, budgeting, and ROI can help plumbers win big with Google Ads.
Depending on what city you are looking to target for plumbing jobs, Google Ads may be less expensive than you think. In any case, make sure you hire a Google Ads-certified manager.
2) Facebook Ads
An estimated 63% of American adults use Facebook. With so many users online, the $10,000 businesses spend on ads each year makes sense. While plumbers shouldn't spend nearly that much, strategic Facebook advertising can produce substantial ROI in 2023.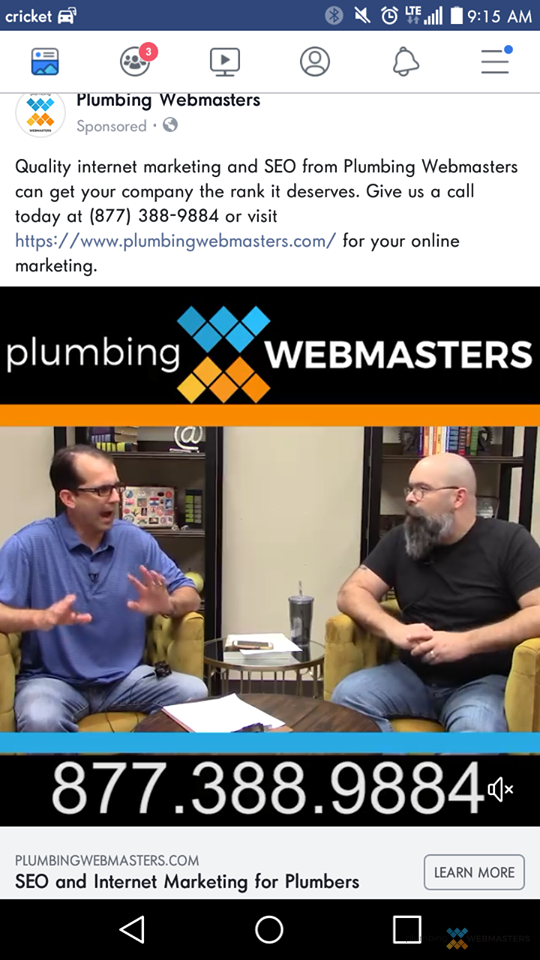 Like Google Ads, competent Facebook advertising results in significant gains for plumbers. Partnering with an advertising expert can help separate your company from competitors, who are generally throwing stuff at the wall to see what sticks.
3) YouTube Ads
Like Google and Facebook Ads, YouTube ads can target specific demographics. As the number one platform for streaming video, YouTube is unsurprisingly a highly frequented domain. Investing in plumbing ads on YouTube can ensure that video watchers in your target area see your company's promotions on relevant videos.
While the ROI is typically less significant than that gained through Facebook and Google, it is still enough to pursue the venture with open eyes.

Creating a channel for your brand and even posting video content can enhance your ability to advertise on YouTube. 
4) NextDoor Ads
NextDoor is a popular community platform for neighbors to discuss service providers, among other things. Infiltrating a community-based social scene can pay dividends for plumbers. NextDoor offers simple advertising measures to select specific neighborhoods. The platform provides ad-building tools and an Insights Dashboard to help plumbers and their marketing teams track performance in 2023.
5) Facebook Pixel Tracking
Americans spend more time on Facebook than they do eating. Most U.S. residents check Facebook 15 times per day on average. Facebook pixel tracking allows your website to advertise to users who've already visited your site as they browse Facebook.
When they visit your domain, they store cookies in their browser (Chrome, Firefox, Safari, etc.) and follow them to their favorite social media platform. Pixel tracking improves conversion rates from around 3% to 15%. Best of all, pixel tracking is relatively inexpensive but highly effective.
6) Google Remarketing Ads
Like Facebook, Google allows advertisers to track and then follow visitors off their websites. Remarketing ads from Google are the same fundamental concept as Facebook pixel tracking and are even less expensive. Why? Because Google doesn't charge a fee until the remarketed ad gets clicked on. Remarketed ads appear on all kinds of platforms in Google's display network.
It could be anything from Accuweather to a tutorial blog post. Let's say that a potential customer thinks they can fix the plumbing job themself but then finds your ad on the how-to manual. They might reconsider.
7) Search Engine Optimization
Plumbers often think of SEO as separate from advertising methods like PPC. While search engine optimization is a vastly different strategy, its ultimate goal is promotion.
Ranking on organic search results is an advertising form that requires expertise and know-how. Plumber SEO provides tremendous long-term results for plumbing companies and costs far less than a PPC campaign.
8) Plumbing Websites
Nothing provides better long-term promotion than plumbing websites. Web design is essential for conversion and personalization since campaigns don't end until a visitor converts into a customer. Design goes a long way toward making that happen. From a clean codebase and pertinent calls to action, design elements can close the deal on behalf of plumbing companies.
Aesthetics are a big part of trust-building, so make sure your website is visually appealing.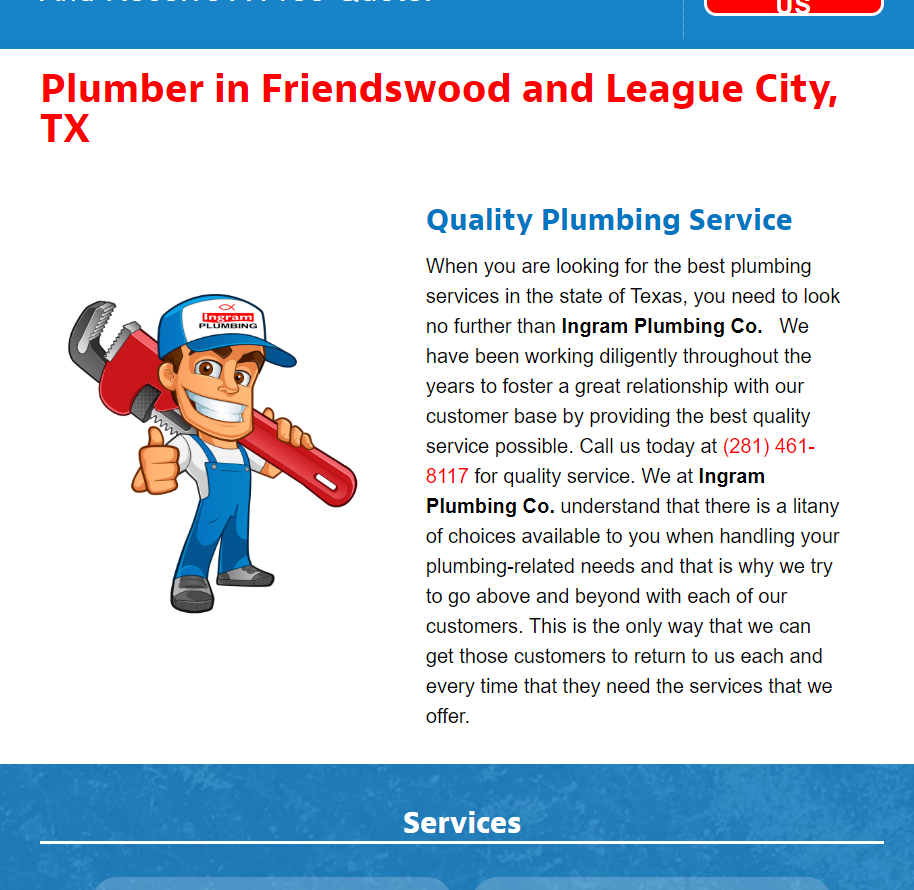 Web design also ties in with SEO to help generate more leads, which makes it even more potent from an advertising standpoint.
9) Content Marketing
Promoting plumbing services is not possible without quality content. Plumbers can market content on a multitude of different platforms and in various mediums. For example, videos are content and blog posts, and service pages. Google lists its quality guidelines and calls for unique, valuable, and engaging content to separate your website from others.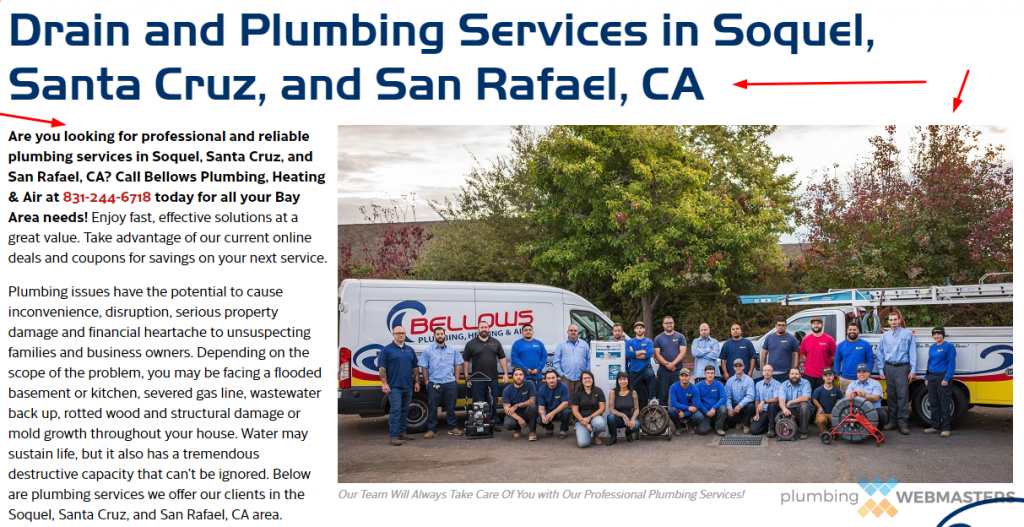 Prospective clients are not looking for a novel about pipe repair, but they would like to know the specifics about why your services are worth something to them and how they display proper convenience.
10) Google Business Profile (Local Map Pack)
Your Google Business Profile is your most important citation and essentially serves as your Google homepage. It is as close to as valuable as your primary website as any other branded web entity. For this reason, the GBP listing should be completely optimized.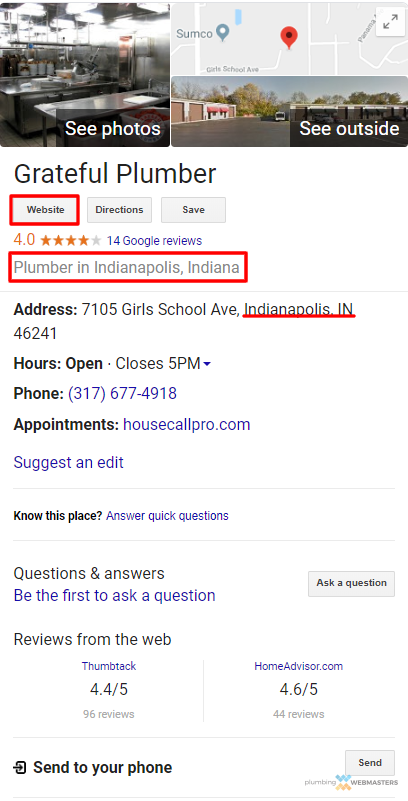 Be sure to include original images, Google posts, and Q&A sections with informative answers. Don't forget about the hours of operation. When customers leave reviews, be sure to respond to these reviews and do so professionally. Potential clients will want to see that you take a complaint seriously.
11) Business Citations
Plumbers can list their business on several directories on the internet. These listings are known as NAP citations and should include important information like company name, address, and phone number. Google scans this info in the aggregate, meaning consistency and uniformity are essential.

Sure, you can also get calls from these listings, but their real impact on promotion is that they collectively drive up your brand recognition and improve search rank. Yelp, HomeAdvisor, and Angie's List are three of the most important directories for plumbing companies.
12) Podcasts
Plumbers can advertise through podcast episodes. You might think of podcasting as something for celebrities, but that is not the case. Many "regular" people start podcasts and generate a significant following. The reality is that consumers want to be able to relate to the podcast host.
People interested in plumbing will be interested in episodes about specific plumbing services.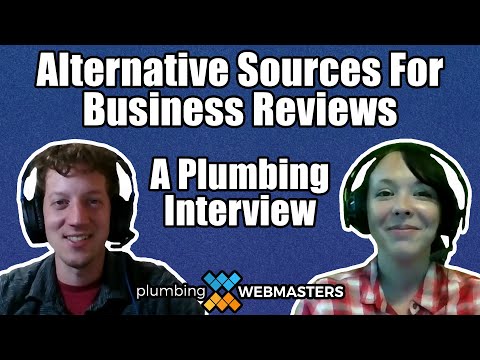 These podcasts can also improve your web presence, social media signals, and overall SEO. Scope inspections make for an excellent topic to discuss through podcasts or videos.
13) Local Services Ads
Local Services Ads allow plumbers to advertise on Google's Local Map Pack, separately from the organic algorithm. LSAs are pay-per-lead instead of pay-per-click, meaning plumbers don't get charged for each click. In addition to local search results, LSA ads also command voice searches.
Any plumber hoping to invest in Local Services Ads must sign up for Google Guaranteed, which performs background and insurance checks.
Best Advertising for Plumbers
At HVAC-Plumber SEO Webmasters, creating an effective plumber ad is what we do best. With decades worth of experience and data, our system helps create high-quality plumbing leads for contractors throughout the United States. Our in-house Local SEO software helps plumbers manage their reputation and rank throughout multiple cities in their service areas. We hope to work with your plumbing company in 2023 and beyond.