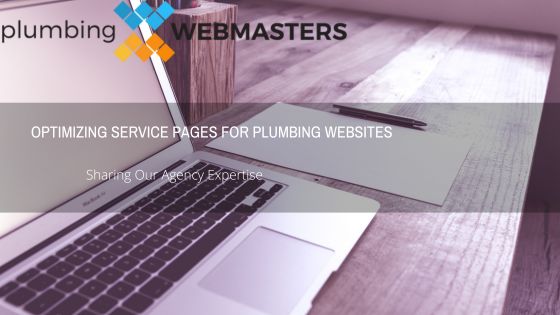 Most SEO guidance for plumbers applies to informational keywords like "how to fix a toilet that keeps running." The problem is that those types of queries don't generate new customers for local plumbing companies. To succeed on the local level, plumbers must optimize service pages.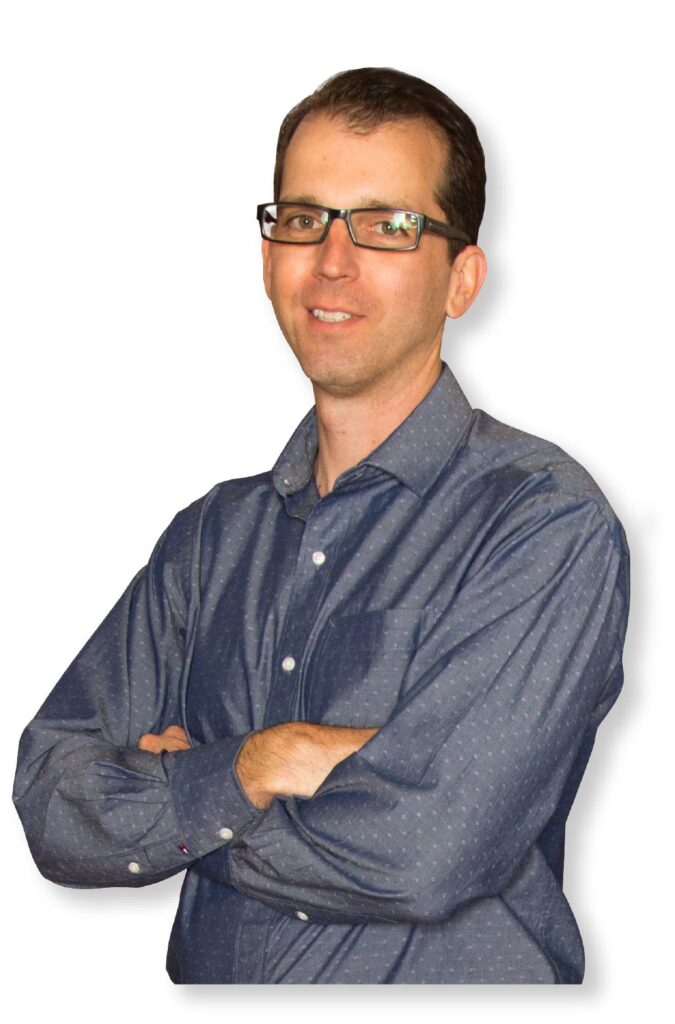 Key Takeaway
Plumbers can optimize service pages by targeting zero-volume long-tail keywords like "grinder plumber repair in City, State." These types of queries can account for 50% or more of your organic clicks.
Why The SEO Industry Ignores Service Pages
Depending on your experience with various SEO agencies, these pages might be called landing pages, sales pages, and bottom-of-the-funnel pages. Regardless of what they are called, their function is to directly capture new local prospects for your plumbing services.
The SEO industry tends to overlook these pages because they target long-tail keywords (5 words or more) that don't generate a search volume on popular SEO tools like SEMRush, Ahrefs, and Moz. Unfortunately, failing to invest in the long-tail terms is a gross oversight that can reduce clicks by 50%.
Why Plumbing Webmasters Values Service Pages
At Plumbing Webmasters, we've been implementing service pages into our clients' SEO strategy for more than a decade. Each of our clients' websites targets individual services like gas line installation and pressure tank repair.
Your service pages should reflect your company's available service types, which you ultimately control. Of course, higher ticket services are going to generate the highest ROI and lower the cost per acquisition.
Here's the national average cost of plumbing repair services by repair type:
Optimizing a web page for sewer line repair should be a priority as long as the service is something your company is capable of performing successfully. The inclusion of this page within your site should not conflict with the page for clogged drain repair, which will be optimized exclusively.
A plumbing website can receive organic traffic from Google search queries and generate valuable leads if properly designed and optimized. By having multiple service pages, each optimized for their specific niche, web traffic should be diverse, translating to leads and revenue.
How To Maximize Service Page Optimization
Create a Site Structure
To optimize individual service pages effectively, the process must start with site structure. Every website created at Plumbing Webmasters is designed with a logical structure that includes top-level (parent) pages and low-level (child pages).
A logically sound structure facilitates a positive user experience and appeals to search engine crawlers (the 2 things are not mutually exclusive).
Here's an example of a logical website structure for plumbing companies:
Home
About Us
Residential Plumbing
Clogged Drain Repair
Water Heater Repair
Commercial Plumbing
Gas Pipe Repair
Sewer Line Repair
Contact Us
Obviously, the structure will vary by company and depend on the services their business offers. Some plumbers focus on only residential plumbing, which would become the single top-level service page with a number of low-level pages underneath it.
The About Us and Contact Us pages help the visitor learn more about your company, its philosophy, and, in the case of the Contact Us pages, how they can best get in contact with your business.
In an ideal scenario, your contact info will be published throughout your site and its pages and not be exclusive to the Contact Us page.
Implement On-Page SEO
Once a site structure is established, optimizing each service page is next. On-page SEO requires attention to detail and preparation. Part of preparing includes researching keywords that relate to the individual service.
If it is clogged drain repair, some of the terms might include clogged drain repair, clogged drain repair cost, clogged drain snake not working, etc. For sewer line repair pages, the terms might be sewer line repair, sewer line repair cost, sewer line repair options, etc.
After conducting research, it's time to optimize the page using these steps:
Content Writing: Writing engaging, unique, and valuable content
Keyword Placement: Placing the researched terms seamlessly within the content without overdoing it
Link Building: Embedding helpful internal links to help the user navigate to other parts of your website
Tag Optimization: Optimizing title, header, meta, and image tags with keywords
Old habits die hard, and keyword stuffing is one bad habit left over from the black hat days of SEO. Websites historically have overused keywords within their content in hopes of earning a higher rating. This no longer works to the site's advantage and can hinder its ratings sometimes.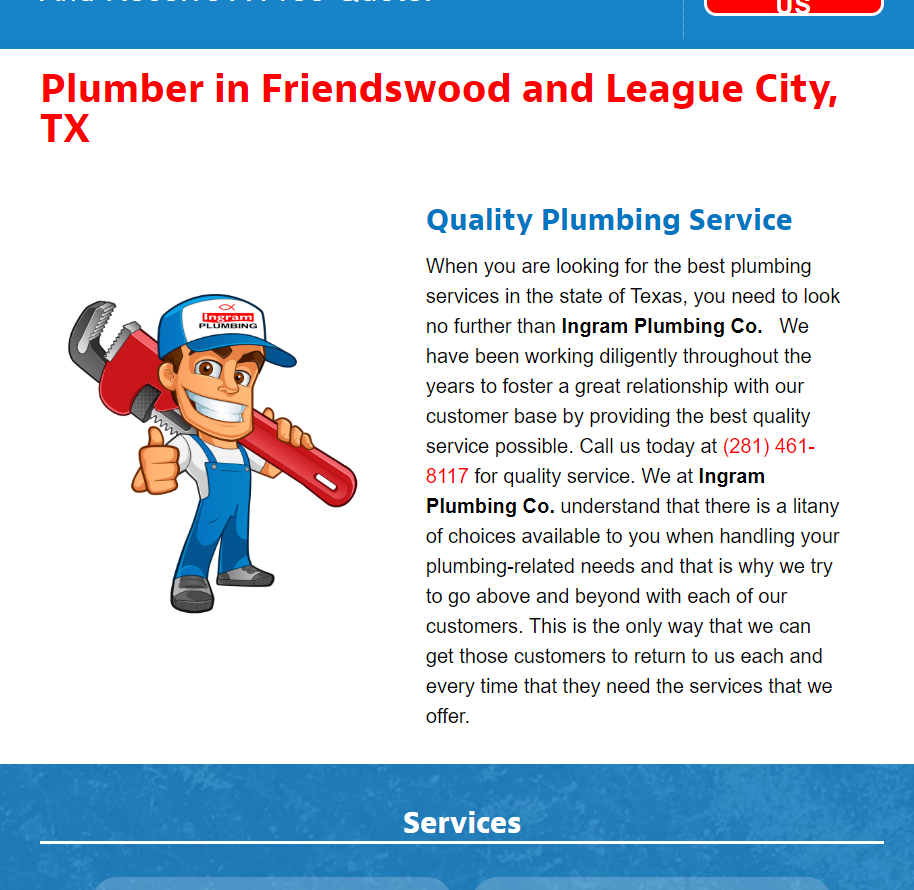 A well-crafted plumbing service page targets a location and service type while providing ample calls to action so consumers can take the next step.
Google prefers content that uses synonyms of words rather than duplicates. This preference stems from a prioritization of user experience, which is enhanced by the diversification of terms. Other black-hat optimization tactics to avoid include hidden links & text and sneaky redirects.
Capture Leads from Service Pages
Once a service page is optimized, it's time to maximize its lead generation potential. The best way to do this is through click-to-call functionality. With this method, phone numbers on the individual service pages appear as clickable links or buttons that a mobile user can select and be immediately connected to your office phone line.
When a prospective customer reaches this point, they become a clear-cut lead. Having read through the on-page content and made the decision to click the phone number, they have demonstrated interest in your services. It is now your job as the plumber to close the deal.
The consumer journey should look like this:
Step 1: Google Search
Step 2: Website Entrance (via a search engine)
Step 3: On-Page Reading
Step 4: Call To Action (click-to-call)
None of the above is possible without on-page optimization, which will determine if and how well your page ranks on results.
Since prospective customers often know their general problems, their search queries can be pretty specific. This specificity makes the presence and optimization of individual service pages even more crucial.
By diversifying service pages, all kinds of prospective customers are able to enter your website. If customer A searches for "I need faucet repair," and customer B searches for "problems with sewer line," your website should appear viewable for both of them but at separate entry points.
Track Service Page Performance
To consistently refine your website, you must measure its performance via Google Analytics and Google Search Console. These free tools empower companies to track their traffic source and how frequently individual pages produce clicks and leads.
Google Analytics
If data indicates that a certain page on your website has a high bounce rate, it's likely that the page in question lacks something or perhaps attracts visitation under misleading pretenses.
In some cases, low-performance pages are a commentary on the service itself, which might lack significant interest within your company's local service area.
Using Google Analytics, plumbers should track the following:
Bounce Rates: The rates at which users are exiting the website and its individual pages
Events / Actions: How often users complete the desired call to action, which is called an event on GA
Individual Pages: How frequently users enter the website via a particular page
Traffic Sources: From which sources are web users entering your website
Since Google Analytics is a free tool, every plumbing website should have the tracking code within its HTML. Analyzing data produced from the tracking can be complicated for novices and oftentimes requires professional assistance.
Furthermore, the data itself is only as valuable as its subsequent implementation. Learning that a particular service page has an exceedingly high bounce rate only matters if the issue is fixed.
Google Search Console
Google Search Console is a straightforward tool once you verify your website ownership. Once Google starts tracking Search Console data, you can view queries users are searching to find your website, track how many users click on specific pages per day, month, and year, and even track URL crawl errors.
By comparing clicks month over month, you can accurately gauge the performance of your service pages in Google search.

Final Thoughts
Optimizing service pages is often overlooked in the SEO industry, but it is an important part of lead generation for local plumbers. By targeting specific services through long-tail keywords, plumbers can capture local customers looking for a particular service type near your location.
Plumbing companies can maximize the impact of their service pages by crafting an SEO-friendly site structure, implementing on-page SEO, and capturing lead information. By following the guidance outlined in this post, plumbers can significantly increase their website and Google Maps conversions.