What is Google Analytics for Plumbers?
Google Analytics is a web-based analytics tracking tool from Google. Plumbing companies can insert a small piece of code onto their company website and track visitors, on-site behavior, and other valuable reporting metrics.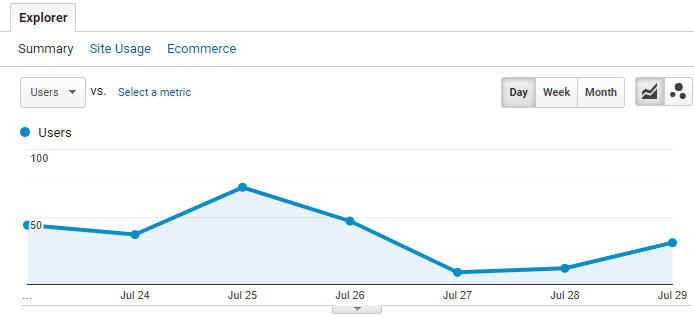 What Plumbing Companies Need Google Analytics
Google Analytics makes it easier for SEO and internet marketing companies like the Plumbing Webmasters to measure website traffic. When you want to expand your business, acquire new customers, and increase sales on your plumbing website, Google Analytics can help you identify areas for improvement.
With the help of Google Analytics, our agency can track on-site behavior, which helps us improve your site. We then provide you with a detailed and accurate report on the progress of your website.
Google Analytics Metrics for Plumbing Contractors
For Plumbing Webmasters to increase search rankings, grow your client base, and boost your sales, we need analytical metrics to evaluate. There are several metrics that ensure your business is growing and generating leads online. The most important Google Analytics metrics include:
Traffic Sources: We will look at direct visitors, referral visitors, and search engine visitors to see what traffic source is giving you the most traffic to your website.
New and Returning: This can help improve a new customer's interaction with your plumbing website and what makes returning visitors comes back.
Bounce Rate: Bounce rate refers to consumers visiting your site and immediately leaving. Knowing this information will help us improve your website.
Conversion rate: We are able to see who made a purchase, who is viewing certain web pages, etc.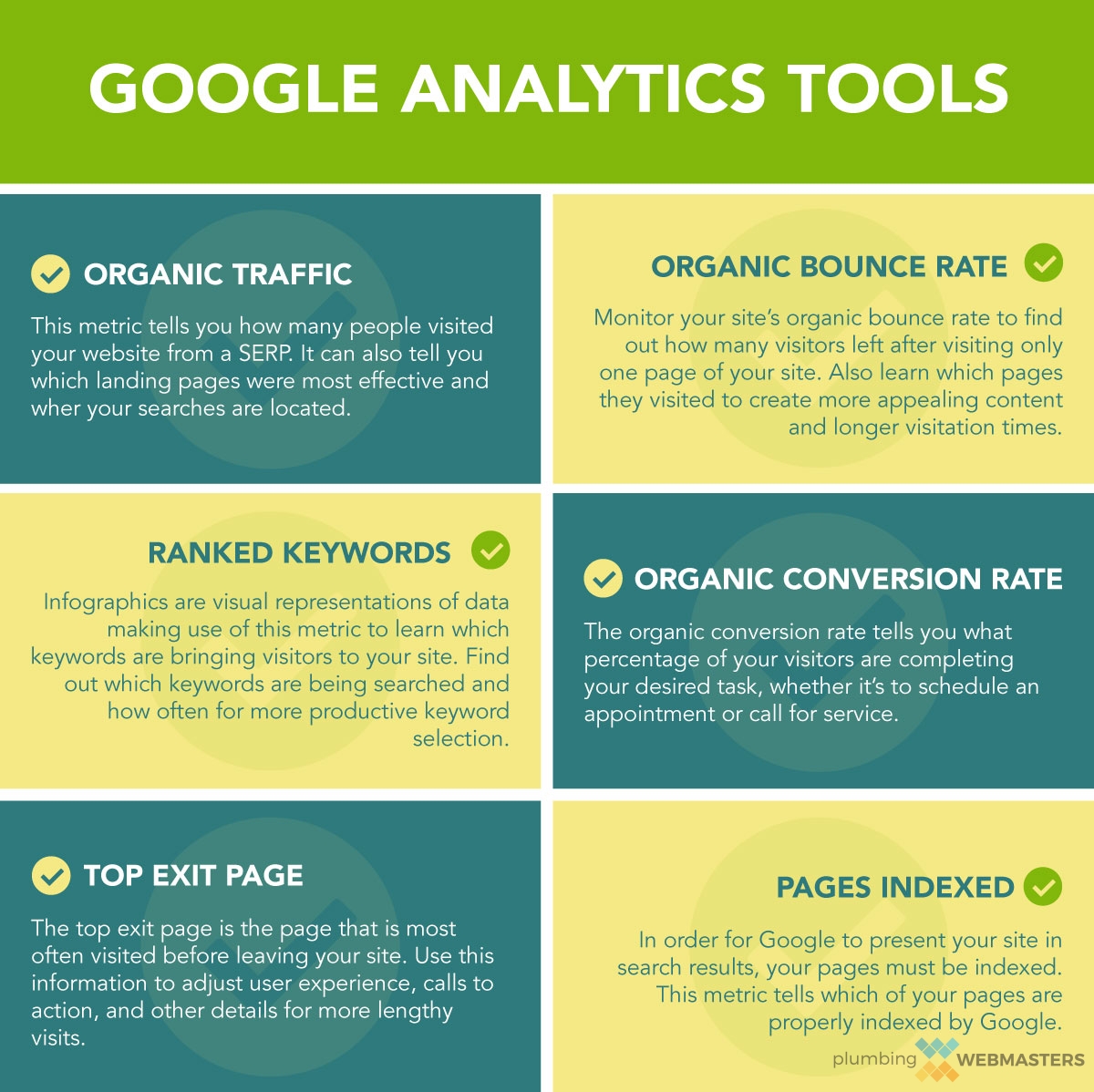 Google Analytics Consulting for Plumbers
With this amazing marketing tool, Plumbing Webmasters can help your plumbing website get the web presence and audience it deserves. Google Analytics not only looks at your internal website for traffic data, but it also tracks other sources that direct traffic to your plumbing websites like social media sites, PPC, and organic SEO.
Our consulting services help plumbing companies properly allocate resources for improvements. There are many things you can do with SEO, but Analytics helps identify the most substantial opportunities. We are ready to use Google Analytics for your plumbing website, so we can get you better online visibility and long-term results.