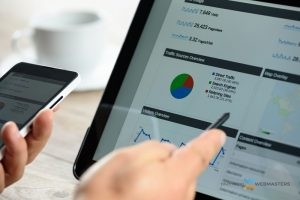 In order to grow your online presence, it's important to know who and how many people are visiting your plumbing website. Without this information, it would be impossible to make adjustments that would drive more traffic to your plumbing website. Fortunately, there is Google Analytics. Google Analytics makes it easier for SEO and internet marketing companies like the Plumbing Webmasters to determine how much traffic your website is getting. When you want to expand your business and long-term results in the search engines, more of a customer base, and increased sales, the Plumbing Webmasters Google Analytics for plumbers is a great service. With the help of Google Analytics, we are able to see what consumers like and dislike, which helps us make your website stronger. Call us today at (877) 388-9884 for Google Analytics for plumbers.
Important Google Analytics Metrics for Your Plumbing Company
For the Plumbing Webmasters to increase your ranking on search engines, grow your client base, and boost your sales, we need to be looking at analytical metrics to determine what we can improve on. There are a number of analytics metrics that we look at to ensure your business is growing and getting the customer traffic and leads that it deserves. The most important Google Analytics metrics that our SEO and internet marketing team will look at are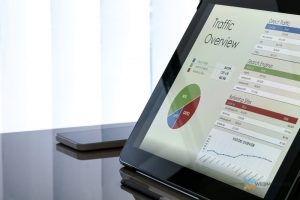 Traffic sources: We will look at direct visitors, referral visitors, and search engine visitors to see what traffic source is giving you the most traffic to your website.
New and returning customers: This can help improve a new customer's interaction with your plumbing website and what makes returning visitors comes back.
Bounce Rate: Bounce rate refers to consumers visiting your site and immediately leaving. Knowing this information will help us improve your website.
Conversion rate: We are able to see who made a purchase, who is viewing certain web pages, etc.
We will also look at what keywords were used to find your plumbing website, who is searching using their smartphone, and more. We do this so we are able to make your plumbing company website the best that it can be and analytics is a great tool for that. If you need Google Analytics for your plumbing company's website, call us today at (877) 388-9884.
Google Analytics Help & Consulting for Plumbers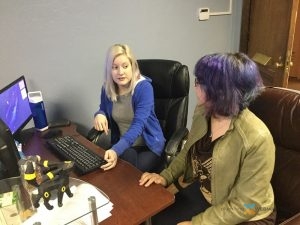 With this amazing marketing tool, the Plumbing Webmasters are able to help your plumbing website grow and get the success that it deserves. Google Analytics not only looks at your internal website for traffic data, but it will also look at other sources that direct traffic to your plumbing websites like social media sites, PPC, and organic SEO. It's not only important to the functionality of your website, but it helps the Plumbing Webmasters know if your SEO and internet marketing strategy is working, which includes content, user experience, web design, and so much more. When we know what is and isn't working, we are better able to strengthen and improve your website so it gives your better customer relationships, greater sales, and higher rankings in the search engines. We are ready to use Google Analytics for your plumbing website so we can get you better online visibility and long-term results. Call us today at (877) 388-9884 for Google Analytics for plumbing companies.