What is Duplicate Content?
Duplicate content is a term used to describe identical online content that is found on two or more separate URLs. There is some debate on whether or not content duplication causes an official Google penalty. Assuming it does not, identical content can still have a negative effect on search engine results. Here is why:
Self-Competing Content: Identical content across multiple URLs confuses Google bots on which page to rank highest on search engines, causing the URLs to effectively compete against themselves.
Diluted Pages and Links: Not only must search engines choose one URL over the other but authority sites that wish to send inbound links to your website will also be forced to choose between URLs, diluting your link building accumulation.
Ranking Dissemination: Google grades pages with metrics like link authority, and link trust, and duplicate content brings down the individual grades of each URL to account for the existence of all of them.
In most cases the creation of identical content is unintentional. In fact, website owners often don't even know it exists. That's why it's projected that over ¼ of the world wide web is made up of duplicate content. For plumber duplicate content checking, give us a call at (877) 388-9884.
Where Does Duplicate Content Come From?
Duplicate content can come from a number of different sources. Like previously mentioned, identical content is often unintentional and is the result of a poorly optimized web presence, and lack of an effective URL structure. Be mindful of the following content duplication causes:
HTTPS: Have you ever noticed that some websites present as "HTTP" and some as "HTTPS"? Some websites accidentally create both versions and host identical content on each of them
Copy/Paste Content: There is one case where content duplication is clearly intentional, and that's in the case of copied and pasted content — while you might be the owner of this content and want to display it on multiple URLs, all you are doing is creating competition between your own websites
URL Parameters. Some websites are designed with URL parameters, which change the URL variation depending on the user, or the selected presentation of the content (i.e. printer friendly versions)
Each of these content duplication causes can be avoided with the proper website design and search engine optimization. Plumbers who are concerned about the existence of identical content can contact Plumbing Webmasters. As part of our internet marketing services, we will check your content for duplicates, and correct any instances that are found.
Fixing Duplicate Content
How does the Plumbing Webmasters team go about correcting your duplicate content issues? There are multiple strategies one can use to accomplish the task. Each method utilizes what is known as canonicalization. The 2 main types are:
301 Redirection: Redirect the URL with identical content to the page you are hoping to rank for on Google search results
Google Search Console: Utilize Google Search Console's preferred domain feature to specify your domain preference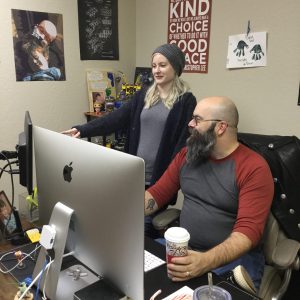 Plumbing companies looking for full website optimization should give Plumbing Webmasters a call. We help local contractors avoid a Google SEO penalty, and optimize their websites for customer lead generation. For plumber duplicate content checking, call (877) 388-9884.