In addition to on page and off-site SEO, there is a third optimization process that every website should implement. It is known in the marketing industry as technical SEO. By definition, technical SEO refers to optimization unrelated to content. It is not on page SEO, nor is it off-site SEO, but it can deal with aspects of each of them. These elements are crucial, however, and provide important details for search engines as well as reduced load times and enhanced user experience.
Technical SEO greatly differs from both on-page and off-site SEO but is just as important for higher SERP rankings. This SEO style concentrates on a direct communication line with Google along with providing clear direction to minimize your site's load times. When people refer to technical SEO, they are referring to the following elements:
Mobile Usability
Site Speed
Structured Data
URL Structure
As with other forms of search engine optimization, technical SEO is far-reaching, and cannot be adequately represented by only a few actions. Still, the above elements give readers a sense of what technical optimization actually means, and how plumbing contractors can use it to their advantage. By investing in Plumbing Webmasters, you ensure that every aspect of your optimization is taken care of, from on-page to off-site, to technical. Call (877) 388-9884 for plumber technical SEO.
Why Site Speed Matters For Plumbers
If there's one primary focus in the realm of technical SEO, it is site speed optimization. In fact, making your website as fast as possible is one of the more important SEO actions, in general. Without a fast website, your bounce rate increases, losing potential customers, and most likely to local competitors. On the flipside, a fast mobile website can net your company valuable leads in a short time frame. A fast site encourages:
Calls To Action: Users promptly brought to a CTA are more likely to complete it
SEO: Faster sites are prioritized by Google
User Engagement: Fast loading speeds keep users engaged
Google has taken steps to further prioritize websites with faster speeds. They launched the Accelerated Mobile Pages (AMP) initiative to encourage more websites to present fast-loading mobile sites. As technology advances, user attention spans retreat. To stand out from the crowd, being fast is a requirement. Technical SEO services from Plumbing Webmasters will help your website start loading faster and, as a result, generating more leads.
URL Structure For Plumbing Websites
When Google crawls and indexes a website they follow the URL structure. Successful websites offer clear and concise URL structures, which help Google bots more easily navigate and interpret on-site information. It's not only web crawlers that benefit from technical SEO, but it's also users. A cognitively sound URL structure makes navigation more seamless and encourages longer periods of activity.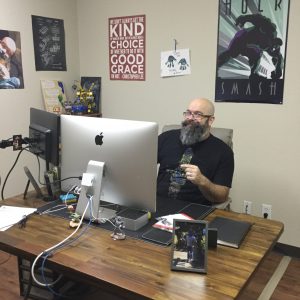 If you are a plumbing contractor looking to take your internet marketing to the next level in 2020, consider technical SEO services from Plumbing Webmasters. We will merge your on-page, off-site, and technical SEO with one another, to create the ultimate SEO strategy for plumbers. We employ a team of web designers, SEO experts, content writers, and more! Best yet, we specialize in the plumbing industry to provide a unique and industry-specific service for contractors.
Call (877) 388-9884 for plumber technical SEO.