As technology changes and advances, so does the way we market our businesses to potential clients. Research shows that over two-thirds of adults in the United States use social media networks like Facebook, while almost three-quarters of adults use YouTube. Your business needs to adapt to maintain a competitive edge. Small businesses that learn to adapt to the growing need for Google and Facebook advertisements are set up for success in the long run. Plumbing Webmasters has a team of SEO experts that can give you the knowledge you need to implement an effective local search marketing plan for your plumbing business.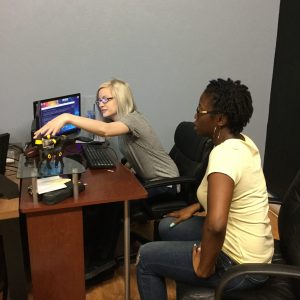 Local search marketing services is a series of tasks aimed at improving your SEO in your service area. The success of your plumbing business relies on your ability to market your services to people within your primary service area. That means that local search marketing (SEM) is a key element of your online marketing plan. Approximately 97% of potential clients use a search engine when looking for local services like your plumbing business. Effective SEM will ensure that your potential clients will find your business when they search for terms like "plumbers near me."
Local Search Marketing Strategies
Plumbing Webmasters offers local search engine marketing to plumbing contractors nationwide as part of our comprehensive digital marketing service. We focus on some of the following strategies to ensure your plumbing business shows up on local search engine results pages (SERP).
Local Keyword Research: We research keyword trends in your primary service area.
Localized Content: We use the local keyword research we conducted to produce helpful and specialized content specific to your location.
Citation / Review Management: We claim and optimize all of your online data citations, as well as manage and respond to your online reviews.
Location Targeting: We only target people in your service radius for maximum return on investment.
These are effective SEM elements because they're all part of ensuring local people can find your business. The only way you can perform plumbing service is if people who need plumbing service can find you. Business owners who sell and ship goods nationwide don't have to worry about local optimization. But you run a plumbing business that operates in a specific area for a specific group of people. Properly optimized local listings mean that someone searching for your business will see your business pop up on a SERP with your business' name, address, phone number, business hours, and more details. Contact Plumbing Webmasters at (877) 388-9884 to learn more about how local content marketing can boost your online business!
The Importance of Citation Management
Your plumbing business' online presence plays a key role in your local search marketing strategies. Any time that your business' name, address, or phone number (NAP) data is mentioned online, it affects your local search results. This data is hosted on business directories, apps, social media platforms, and other websites. Consistency is paramount in building up your SEO with NAP data. These citations are important for a couple of reasons.
Accuracy Correct NAP data listings help local clients find your plumbing business, while inaccurate listings create a negative user experience and may cause Google and other search engines to remove you from local search results.
Quantity The more business citations you have, the more likely you are to appear in local business listings. These citations need consistent data to be beneficial for SEO purposes.
Your plumbing businesses data will show up online when you put the information out, a former client posts your information online, or a data aggregation service gives company information to business directories. Citations are hosted on places like Yelp and HomeAdvisor. You should claim your Google My Business account early, and optimize it for local search listings with all of your data. This will let Google know what locations to show your business to. Fully optimized data listings assist in organic local searches. Incorrect data leads Google to not display your business listings to keep its users from losing trust in the search engine.
Plumbing Webmasters ensures that your online citations are accurate for local business searches. We ensure all of your NAP data is uniform across different platforms and put out updated information for data aggregates. We can also keep you from harming your search engine rankings through duplicate listings, weak citations, too few citations, and maliciously edited citations.
Mobile Optimization for SEM
More and more people are using their mobile devices to search for local services. Google has released algorithm updates aimed specifically at enhancing the mobile user's search experience. They have also announced that the majority of people using search engines are using mobile devices. Mobile-friendly websites are valued higher on mobile SERPs, so you're more likely to have people on mobile devices find your website if it is properly optimized for them. Plumbing Webmasters offers a fully customized and locally optimized website as part of our comprehensive content marketing service.  The best way to optimize your website for mobile use and local search marketing is to focus on the user experience.
Interactive Calls To Action If your plumbing websites call to action is "call now for more information," then make that a clickable link that calls your business for the potential customer.
Easy Navigation If your mobile user can't find their way around your website because of text wraps tiny text, they're less likely to complete a call to action.
Site Speed Fully optimized mobile websites load quickly for a user on-the-go.
If someone is using their phone to search for a local plumbing business, you want to show up in the results. If you have accurate NAP data and a fully optimized mobile website, you're more likely to appear at the top of their plumbing service web search. Contact Plumbing Webmasters at (877) 388-9884 for more information about how mobile optimization and local search marketing help grow your business online.
Choose Plumbing Webmasters
In order to grow your plumbing business, you need it to show up in searches in your primary service area. Plumbing Webmasters has a  team of SEO experts that will research and fully optimize all of your content for local search marketing. While some SEO companies may perform general tasks to get your business ranked higher for general plumbing searches, we focus on putting you at the top of SERPs in areas that you actually service.
Part of our digital marketing management service includes customizing you a unique plumbing website optimized for mobile search traffic to help boost your local search engine results.  We have extensive experience conducting SEO for plumbing contractors nationwide, so we understand the difficulty behind presenting plumbing services to online consumers. Contact Plumbing Webmasters at (877) 388-9884 to learn more about how we can optimize your content for increased local leads and a higher conversion rate.