Water Restoration Leads from Plumbing Webmasters
Successful restoration companies generate water damage leads on a consistent basis. If your company is lacking success, it can be traced directly to inferior lead generation. The problem that arises for many water restoration services, is that they end up paying a monthly fee for website design, search engine optimization, and pay per click advertising, only to look up at the end of the month and not have a single lead. You are paying for the process, but not getting any results. Pay Per Lead services from Plumbing Webmasters solves that problem by monetizing results only. Consider the following advantages of PPL for water damage leads:
All-Inclusive: Because we don't get paid without lead generation, we exhaust every possible outlet to pursue them
Open-Ended: No monthly fee, no annual fee … you have an open ended agreement with us and only pay for leads
Results-Driven: PPL is a results-driven model, in which the bottom line is all that matters
Zero Risk: No leads = no payment, and removes risk of negative ROI
Our services cover the entire digital marketing landscape with everything from search engine optimization, to website design. Our philosophy is that each marketing component complements the sum of its parts. Paying different companies to handle PPC and web design only creates confusion, both financially, and practically. With Plumbing Webmasters PPL for water damage, you can rest assured that we cover all aspects of your online presence. As a company that employs a top-rated web design team, in addition to an elite-level content marketing group, there is no weakness to our service. Best of all, you don't have to take our word for it. In fact, you never pay a dime until the results are produced. Call (877) 388-9884 for water damage leads!
Exclusive Water Damage Leads
Lead generation is often promised but rarely delivered, at least to the extent that it is marketed. Many lead services force local businesses to fight amongst each other for the same customers. With Plumbing Webmasters, all the leads generated are exclusive to your company. You will have an opportunity to close the deal, without having to hold off local competitors. Advantages of lead exclusivity include:
Conversion Rate Optimization: Exclusive leads are easier to convert
Lead Tracking: Trace leads back to their original source, so you only pay for exclusives
No Competition: You don't have to compete with local competitors for the same customers
Unlike other lead services, we never re-sell leads to additional contractors. You will have a great opportunity to convert the prospective customer into a paying one. We use tracking and analytics to trace the origin of each lead and to ensure that you are only charged for instances in which our services generated the initial interest. We are a transparent company that works closely with our clients, and keeps them informed through each stage of the marketing process.
How We Generate Water Damage Leads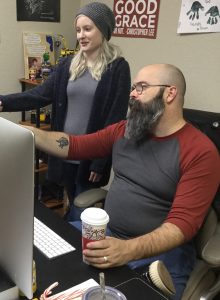 We user various internet marketing techniques to produce the results you covet. First we design a custom water restoration website for your company. After that, we optimize it for search with local and industry keywords in the title, header, and meta tags, as well as the body content. After that, we market your website via blog posts and social media shares. Finally, we launch paid advertising campaigns that target popular keywords while waiting for SEO to fully implement.
Our web design team is among the best in the business. We've been designing plumbing company websites for over a decade. We have also designed several websites for fire and water restoration companies. The results have been even greater than we initially anticipated. With SEO analysts, and content marketers, on staff, we have every aspect of digital marketing covered, and look forward to assisting your company in the near future. To further discuss our process, and how we generate water damage leads, give us a call at (877) 388-9884.