What is Water Restoration Marketing?
Water restoration marketing is the promotion of restoration services through various measures, including search engine optimization, online advertising, and offline networking. In 2023, most water damage companies generate leads online through search engines like Google and social media platforms like Facebook.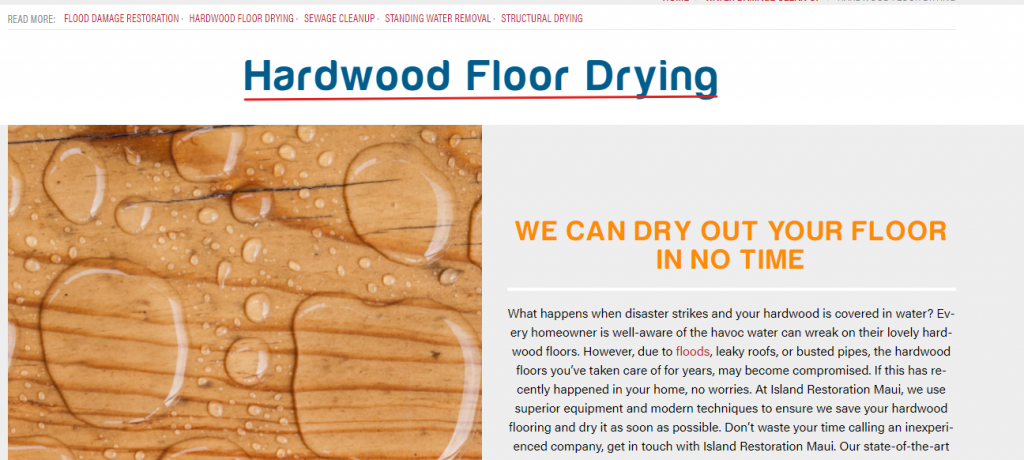 Marketing Services for Water Restoration Companies
Plumbing Webmasters offers water restoration marketing services for companies throughout the United States. Our services include:
Establishing an Online Reputation
By partnering with Plumbing Webmasters, you ensure your restoration company both establishes and maintains a favorable online reputation. As part of our marketing services, we provide a Local SEO and Reputation Management tool called DataPins. The tool automates review requests and drops schema pins for boosted Google Maps rankings.
Additionally, customers can showcase social proof directly on their water restoration website. Visitors can observe real-time photos of jobs performed in the field, which are published on the most relevant pages through the app.
Not only does DataPins increase review frequency, but it also helps drive on-site conversions by boosting social proof.
At Plumbing Webmasters, we attend to the following aspects of reputation management:
DataPins
NAP Citations
Review Management
In some cases, former marketing companies have negatively impacted your business to the point that it requires repair. The good news is that Plumbing Webmasters can help restoration companies repair their reputation and continue to establish it more positively.
Most water restoration referral companies don't offer the full range of marketing services included in Plumbing Webmasters' plan. As a result, restoration companies are left with low-quality leads at outrageous monthly prices. From a financial perspective, this makes no sense.
An Untapped Market For Restoration Companies
If you are a water, fire, or mold remediation company, there is a great opportunity to increase search visibility on Google. Because companies in this industry seldom have elite-level web design and SEO, the bar for ranking on page one in local search results is fairly low.
The time is now to make your move. With the amount of flooding, fires, and other destruction that ravishes homes and buildings, the demand for restoration services is unquestioned. The question is whether the supply meets that demand.
By partnering with Plumbing Webmasters, restoration companies can put themselves at the forefront of that supply and enjoy the following benefits:
Lead Generation
Market Dominance
Search Visibility
Sustained Success
While SEO is not new, its evolution has changed internet marketing. More importantly, water restoration companies have yet to fully immerse themselves in the internet marketing landscape from an industry sense. While a few outlier companies are raking in leads as we speak, enormous opportunities remain for fire and mold remediation services to capture leads at an impressive rate.
Why Choose Plumbing Webmasters?
There is no shortage of marketing services available on the web. The problem is that many of them are subpar and expensive. Google continues to evolve its ability to satisfy user intent in searches. Outdated SEO practices can result in a penalty for your website and de-indexation from Google's organic search results.
At Plumbing Webmasters, We have been working with contractors in the plumbing industry for decades. In recent years, our service has expanded to cover workers in the water restoration industry. We've found that we have a great rapport with these business owners and can provide sustainable results.