Internet Marketing For Restoration Companies
When a home or commercial building sustains significant damage from elements like water or fire, they require quick and convenient services to restore their properties. Disasters can be a traumatic experience for residents, and can decimate businesses throughout the country. Whether the damage was caused by a flood, a fire, or mold inducing moisture infiltration, swift and decisive action is imperative. The goal for water restoration companies is to reach as many customers in need as possible. Plumbing Webmasters can help you do that with our internet marketing services, which include:
There are a variety of services that offer internet marketing for restoration companies. Yet, from a quick glance at their on page content, you can conclude that they aren't devoting much effort to their own website. If they can't even fill their own site with engaging, informative content, there's no reason to believe they will do so for yours. Instead of finding information about how and why internet marketing is important for restoration companies, you find keyword stuffed sentences that are crafted to fool search engines rather than help consumers. Perhaps they are misinformed, but Google no longer falls for these devious tactics, and gives priority to websites that provide meaningful value to users. For water restoration marketing services, call Plumbing Webmasters at (877) 388-9884.
Restoration Lead Generation
Full disclosure, internet marketing is only as valuable as its contribution to the bottom line. The entire point of investing in water restoration marketing is to generate leads, and convert them to customers. Plumbing Webmasters can help you achieve your objectives with our lead generation services. With our business model, you have the option to sign up for a Pay Per Lead (PPL) plan, which means you withhold payment until actual leads are produced. We use tracking technology to attribute leads to their initial source, allowing us to differentiate leads generated as a result of our services, from those that were not. The advantage of PPL for restoration companies is that you never pay a dime until results are furnished. We generate the following variations of leads:
Taking water damage leads by phone can help you expand your business consistently. We use measurement and analytical software to track every aspect of your internet marketing campaign, properly attributing leads to their initial source, and reporting on your company's overall progress for the duration of our relationship. Using click to call functionality, we equip your custom website with phone number links, which allow users accessing your site via mobile, to connect directly to your phone line. The work we do on your website, social media, and PPC advertising, will all be free of charge until they produce leads. Once they do, you will be content to pay for them since you know you've achieved your primary objective of lead generation. There is no downside to PPL for restoration companies. If our internet marketing services fail to deliver a single lead, you will never make a payment. That means your custom website, SEO, PPC, and social media services will all have been done for free. It's a zero risk proposition! Call (877) 388-9884 for water restoration lead generation.
Reputation Management
Establishing an Online Reputation
By partnering with Plumbing Webmasters, you ensure your restoration company both establishes and maintains a favorable online reputation. As part of our marketing services, we manage reviews on platforms like Facebook, Google My Business, and Yelp, while encouraging customers to post positive feedback through website footer links. Because local optimization is critical to online reputation, we perform NAP citation cleanup, by claiming and optimizing your business listings on various internet directories. This instructs Google to index your company's contact information, and disseminate it appropriately throughout search results. At Plumbing Webmasters, we attend to the following aspects of reputation management:
NAP Consistency
Review Management
Social Media Interaction
In some cases, prior marketing companies have negatively impacted your business, to the point of it requiring repair. The good news is that Plumbing Webmasters can help restoration companies repair their reputation, and then continue to establish it in a more positive light. Most water restoration referral companies don't offer the full range of marketing services included in Plumbing Webmasters' PPL plan. As a result, restoration companies are left with low-quality leads at outrages monthly prices. From a financial perspective, this makes no sense. Why pay for labor that may or may NOT yield desirable results? With PPL, you pay only for results, making our service plan the most logical and rational choice for restoration businesses. Throughout the duration of our relationship, you can rest easy knowing your company's reputation is never at stake. We follow Google's Quality Guidelines to the dot, and never breach ethical lines in our marketing campaigns. Still not convinced? Give us a call at (877) 388-9884 and we'll break down our services in greater detail, and answer any specific questions or concerns you choose to pose.
The Time is Now
An Untapped Market For Restoration Companies
If you are a water, fire, or mold remediation company, there is a great opportunity to increase search visibility on Google. Because companies in this industry seldom have elite-level web design and SEO, the bar for ranking on page one in local search results is fairly low. The time is now to make your move. With the amount of flooding, fires, and other destruction that ravishes homes and buildings, the demand for restoration services is unquestioned. The question is whether or not the supply meets that demand. By partnering with Plumbing Webmasters, restoration companies can put themselves at the forefront of that supply, and enjoy the following benefits:
Lead Generation
Market Dominance
Search Visibility
Sustained Success
As is the case with any modern trend, those who are out in front usually benefit the most. While SEO is not a new concept, its evolution has changed the way that internet marketing is applied. More importantly, water restoration companies have yet to fully immerse themselves in the internet marketing landscape, from an industry sense. While a few outlier companies are raking in leads as we speak, enormous opportunities remain for fire and mold remediation services to capture leads at an impressive rate. Unlike HomeAdvisor and other so-called lead generation services, our leads are exclusive to your company. You won't be fighting with local competitors for the same lead. You will have the opportunity to close the deal without competition.
Why Us?
Why Choose Plumbing Webmasters?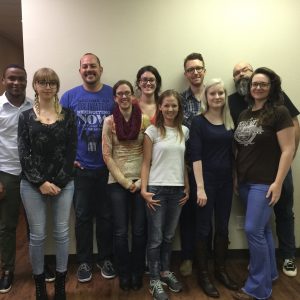 There is no shortage of online marketing services available on the web. The problem is that many of them are subpar, a fact evidenced by their on page content. When you notice that most of their sentences are stuffed with keywords, you'll gain a better understanding of their philosophy on SEO. Google continues to get more sophisticated, and is improving its ability to satisfy user intent in searches. Blatantly stuffing keywords is no longer an acceptable practice, and any service that displays a propensity to do that, should be marked with a red flag.
We have been working with contractors in the plumbing industry for decades. In recent years, our service has expanded to cover workers in the water restoration industry. We've found that we have a great rapport with these business owners, and are able to provide the internet marketing services they covet. You'll find that we share a common goal of lead generation, and that you will never catch us trying to trick or manipulate your company in any way. We are completely transparent about our intentions, which is why we bet on ourselves by offering Pay Per Lead plans, so that customers pay only after leads are produced. Call (877) 388-9884 for internet marketing services for water restoration companies.
Get Started Generating Water Damage Leads Today By Calling (877) 388-9884