What is the Most Effective Form of Online Advertising for Plumbers?
The most effective form of online plumbing advertising is through organic search results. In other words, ranking on the top 3 on Google for a relevant keyword gives your company the best chance to generate relevant traffic. Organic search results appear below paid advertisements known as PPC ads, but research shows that organic results are more trusted and therefore generate a higher quality of clicks. That doesn't mean PPC is not a worthwhile tool for plumbers, but the fact that it requires payment makes its ROI less substantial over time. In contrast, organic search results are:
Earned: Organic results are based on good SEO practices, rather than payments
Free: Organic results are free, and can only be earned through good SEO
Sustainable: Organic results are long-lasting, as long as your website is regularly updated
Trusted: Search engine users trust organic results more so than PPC ads
PPC ads are a great tool for supplementing online visibility while organic SEO performs its process, but it can often be expensive. The organic results, however, are free of charge, and your ranking is determined by the quality and authority of your plumbing company website. The highest performing plumber advertising and marketing campaigns are located at the top of organic search results and research shows that traffic generated from those clicks more often is converted into actual customers, while PPC ads sometimes attract "empty clicks" and have a lower probability of conversions.

Plumber Marketing Strategies for 2020
Plumber contractor marketing is vastly different than it was 15 years ago. No longer will ads in the yellow pages, and billboards be enough to market your local plumbing business. This is the age of the internet, and your potential clients want to see your plumbing company website. You know this, that's why you're here. So in a competitive online market, surrounded by big plumbing companies with tenured URLs and massive websites, how can you, as a local plumber, expect to outrank the competition? When it comes to plumber advertising and marketing online, you need to appeal to your customers and search engines with a unique website that proves you are an authority in your local plumbing market. What is this method called? Plumber SEO. Is this method easy? No, but you don't have to do this on your own. Plumber SEO consists of two major components:
On-Page SEO: Optimization of elements on your company website
Off-Site SEO: Optimization of elements away from your company website
At Plumbing Webmasters, our business is designed to aid your plumbing company in each of its marketing endeavors. We are leaders in the plumber SEO industry and know how to effectively market your plumbing business and keep you ahead of the game. We have years of experience working with local plumbing contractors, and we are authoritative providers of effective marketing tips for plumbers. Your plumber marketing strategy needs to include extensive content that is compelling and builds trust and interest in your potential clients. This leads to conversion rates and higher rates of web traffic. Your website needs to be crafted with responsiveness in mind, and unique design. Your website should be focused on clients first and search engines second, but you need to appeal to both. If not, you will have low conversion rates and a lower ranking on Google. Your best approach to plumber advertising and marketing is to dive straight into the extensive world of plumber SEO.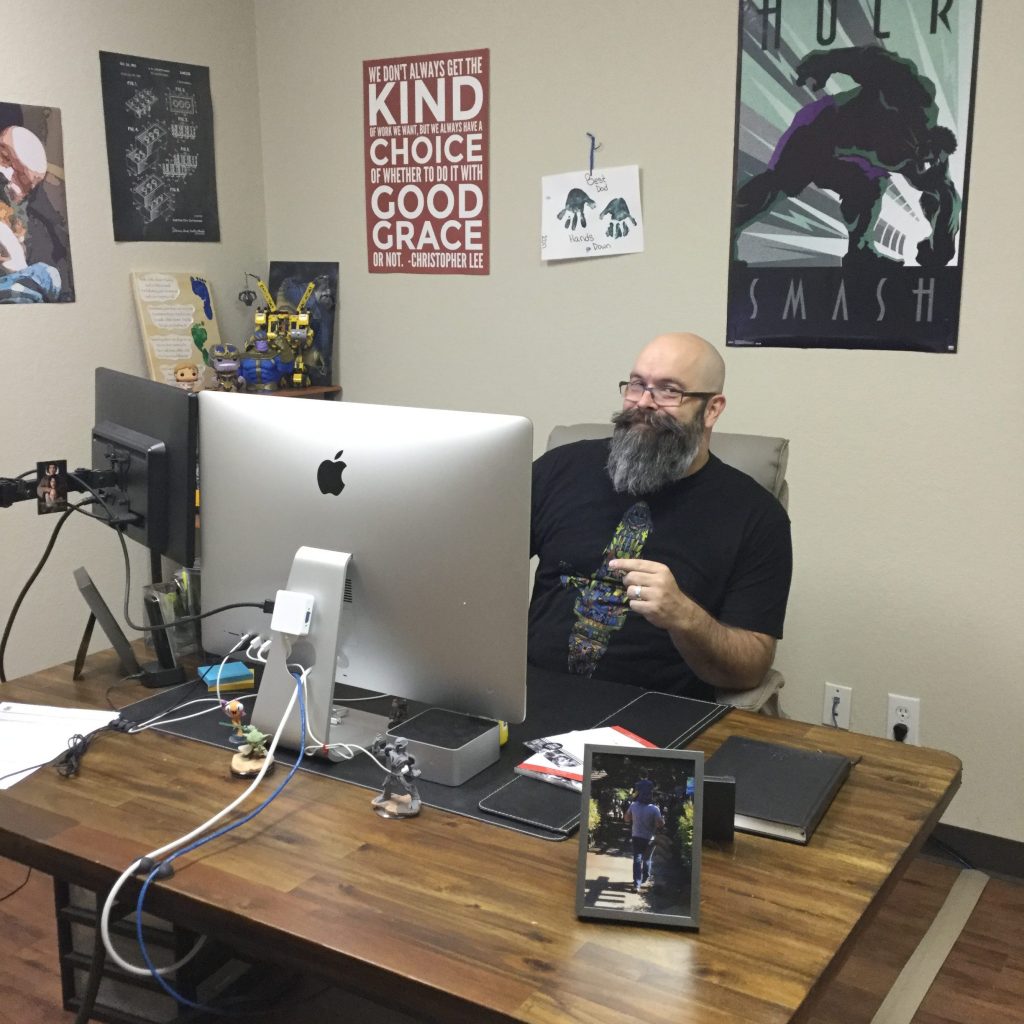 How Does Plumber Internet Marketing Work
Plumber SEO is the determining factor in where you rank in comparison to local competitors. SEO has been around since the late 1990s when search engines first came around, but SEO is not what it was back then. Like every form of advertising, plumber internet marketing continues to evolve with every update of search engine algorithms. Staying on top of these updates, and keeping your website in line with search engine preferences is a full-time job. Some basic principles to follow for plumbing internet marketing include:
Content Marketing
Reputation Management
Social Media
URL Structure
Don't have the time or resources to handle these things in between plumbing jobs? That's why there are professional plumber SEO companies such as Plumbing Webmasters. We handle all of your internet marketing needs so that you can focus on running your business, while we develop your online presence. Our team of optimization experts is constantly on the cutting edge of digital marketing. We regularly evaluate trends and determine how to incorporate them into a more complete online marketing strategy.
Digital Marketing Services For Your Plumbing Company
Plumbers hoping to improve search visibility in 2020 should invest in an all-inclusive SEO experience. At Plumbing Webmasters, we offer a variety of digital marketing services for plumbing companies. We start by designing an optimized website with premiere coding and a completely unique design for your company. With your consultation, we will even create a custom logo for your plumbing company website. These are only the first steps in developing brand recognition within an online presence. We also offer comprehensive plumber advertising & management services to get you on Google SERPs.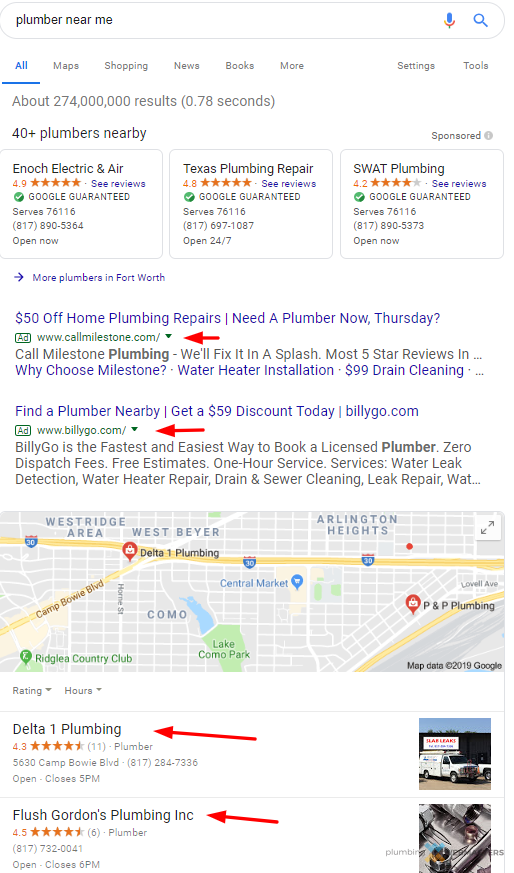 If you're ready to invest in an internet marketing strategy that will earn you the highest return on investment your company has ever seen, you've come to the right place. Our expert SEO team offers the most effective method of continuously improving plumber marketing ROI for local businesses. SEO is an excellent way to improve your search visibility, and with a professional team like the one at Plumbing Webmasters, you can count on high conversion rates as well.