Content marketing has become more important than ever throughout the digital landscape. With more and more companies appearing online, the competition is getting more and more fierce. Creating great content that not only informs readers but also entertains and engages them will give you a leg up on your local competition and increase your brand's awareness and conversion rates.
New restoration companies often feel overwhelmed by the competition that exists in the digital landscape. Limited resources and fierce competition makes the task of reaching consumers seem unrealistic. Content marketing makes competing with larger companies easier. As one of the most affordable ways to boost your marketing, the benefits are almost unparalleled in the marketing landscape.
In order for your content marketing efforts to be effective, they must include:
Audience Research: Analytical data collection regarding audience behavior and user intent
Blog Posts: Scheduled blogging with relevant and interesting posts
Web Content Writing: Web page writing with relevant keywords and informative topics
Distribution: Circulation of content on appropriate channels and platforms
Successful content marketing starts with a well-developed strategy. A strategy should detail short and long-term goals and methods through which to achieve them. Audience research is an important part of strategizing, and it includes actions such as keyword research and user behavioral tracking. Plumbing Webmasters includes content strategy as part of our content marketing services. Before launching your custom website, we will have fully analyzed your market, and how to best immerse your company within it. Call (877) 388-9884 for water restoration content marketing services.
Understanding Your Audience
Content is dependent on the audience it will be marketed to. Keyword research is important because it helps to define the user intent when your audience performs search queries. There are several ways to gain insights into your audience, what they are looking for, and how they behave. Google Analytics is a free platform that provides detailed audience information for your website. This tool is activated by adding a small snippet of coding to your website which tracks anonymous user behavior.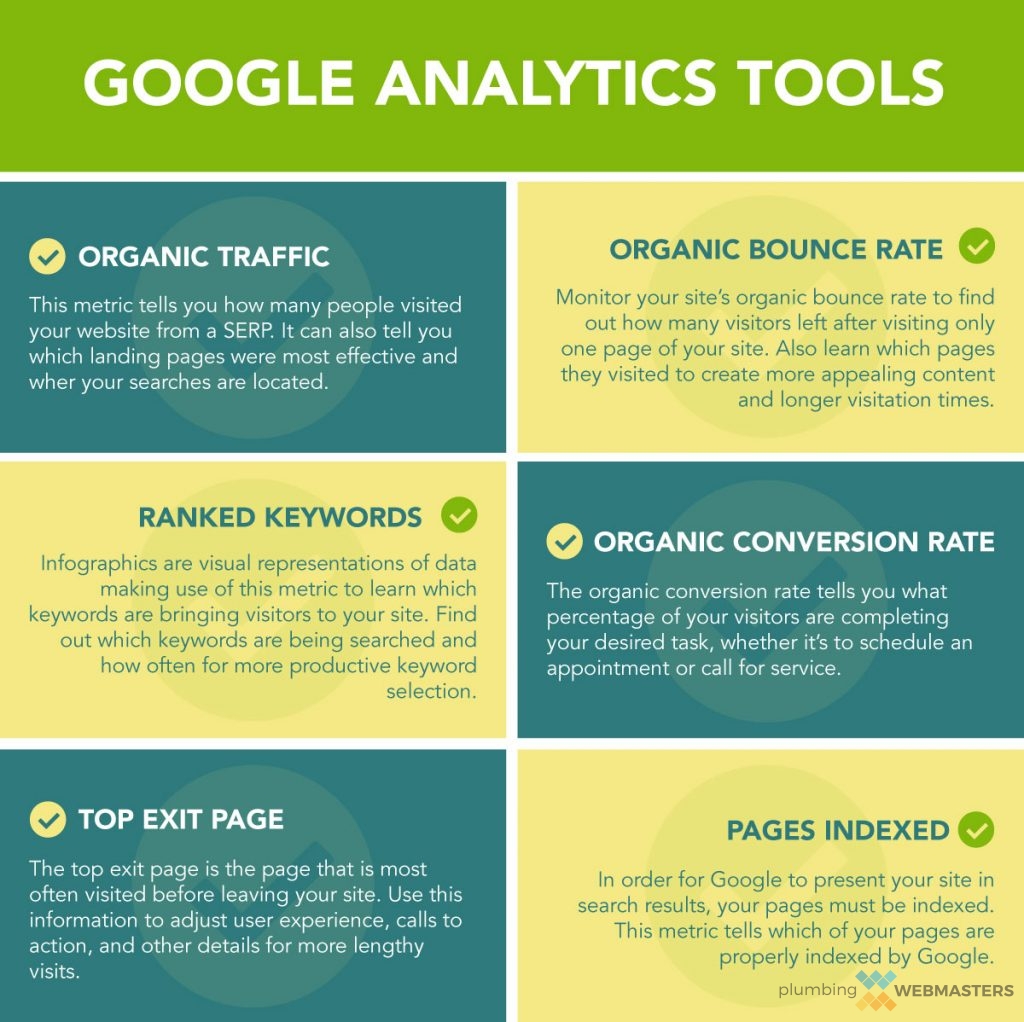 The Google Analytics platform delivers crucial information such as:
User Lifetime Value: This measurement shows how likely a user is to complete a conversion and become a repeat customer.
Campaign Reports: Find data on how each of your campaigns is progressing and how you can make changes for more success.
Behavior Reports: Use these reports to identify the most intriguing and engaging content as well as lower-performing content that can be changed.
Sales Funnel Use and Analysis: Create and analyze multiple sales funnels to create a comprehensive digital marketing campaign that works.
Online Research Methods That Work
In addition to tracking tools like Google Analytics, you can also use other techniques to gather audience details.
Regular research on your local competitors can help give you a great idea of where you stand online. With correct research, you can find which keywords your competitors are ranking for, what topics and content they are covering, and what's working best for them. Consistent keyword research can also help make your online efforts a success by delivering information on which terms are searched the most by your audience.
Competitor Analysis: Popular competitor websites are reaching your target audience, and it helps to study how they are doing it
Keyword Research: Tools like SEMRush and Moz Keyword Explorer offer valuable insights
Social Media: Mentions on social platforms help gauge consumer perception
Surveys: Asking customers to fill out surveys can help gather data
After gathering the data, the next step is to analyze it. The goal is to identify patterns and trends within the data and start to build a customer profile, or several variations. A good exercise is to write a list of questions that your target customer might ask when searching for restoration services. Try to get inside the mind of your audience, and think about search queries you would perform in their position. The more detailed, the better, as you can never have too much data about target audiences.
Content Distribution For Water Restoration Companies
While the content itself must be well-crafted, it also must be distributed through the proper channels. This can include everything from social media platforms like Facebook, Twitter, and LinkedIn, all the way to internal and external blogs. Tracking tools help us measure the engagement of content for various channels, and allows us to re-adjust our strategy moving forward. If we find that many consumers are reaching your content through organic SEO, we will invest even more resources into that area.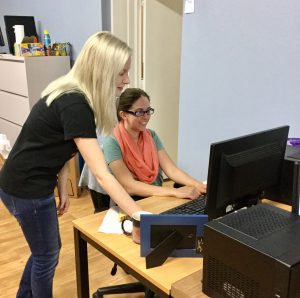 Effective marketing distribution cannot prosper without quality content. Knowledge of marketing channels is great, but without the content to distribute through them, they do no good for your business. For a one-stop solution, consider content marketing services form Plumbing Webmasters. Not only will we craft quality and engaging content, but we will distribute it through the necessary marketing channels. For water restoration content marketing, call (877) 388-9884.