Fire restoration leads are some of the most coveted in the industry. While these leads typically mean a difficult and time-consuming project, they also typically mean large and guaranteed payout, usually from an insurance company. However, competition is fierce for these types of leads and your online presence must be up to par to end up with a good online lead.
If you are a restoration company looking for fire restoration leads, you have come to the right place. Plumbing Webmasters offers Pay Per Lead marketing plans to restoration companies throughout the United States to help you get the leads you've been looking for. Fires are not something a home or business owner can anticipate beforehand. They are usually the result of unforeseen accidents or errors in judgment. The one constant is the demand for fire restoration services. The demand will always be there, and it is our job to help your company meet that demand.
There are multiple great reasons to use our pay per lead system for your fire restoration lead generation including:
Channel Diversity: We don't have one method for generating leads, but rather a variety of them
Exclusivity: Our leads are exclusive to your company
Live Tracking: Technology traces leads to their origin, so you only pay us for leads generated by our services
Zero-Risk: Only pay when results are produced, and never otherwise
The restoration business can be highly competitive. With that said, many sales are made through word of mouth and local reputation. There's a great way for newer and less established companies to make up ground with internet marketing services from Plumbing Webmasters. We offer a full range of service, from custom website design, to search engine optimization. The best part, however, is that you only pay for results, instead of the process. The bottom line is what keeps food on the table for restoration companies, and that's what you should demand out of your marketing services. Call (877) 388-9884 for fire restoration leads.
Multiple Fire Restoration Lead Channels
To generate fire restoration leads, you'll have to establish a presence on multiple digital marketing channels. Not only does this help generate brand awareness and expand your customer base, but these tactics also help Google locate and accurately index your restoration company so you appear in more SERP results. By partnering with Plumbing Webmasters, you ensure a diverse marketing portfolio. We use tracking and analytics to measure progress for each channel.
Some of the marketing channels our team uses include:
Content Marketing
Pay Per Click Advertising
Search Engine Marketing
Social Media Marketing
Worried about the cost of labor for managing all these different marketing platforms? Don't be. With our PPL agreements, you only pay once leads are produced. If our services fail to deliver results, you never pay a dime. This is a win-win situation for fire restoration companies. You don't have to take our word for it, as our success is entirely dependent on how many leads you get.
Why Plumbing Webmasters?
We have been a leader in SEO and internet marketing for decades, working with plumbers, as well as restoration companies to maximize their business potential. We pride ourselves on collaboration and employ a top-rated web design team, a group of highly skilled SEO analysts, and a collection of extremely talented content marketers. The combination of each group equals a superior marketing strategy for fire restoration companies across the nation.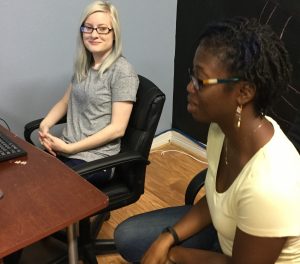 If you are having trouble securing fire restoration leads, you have come to the right place. Our team is dedicated to helping you increase your customer base in both the short-term, and long-term. You don't have to take our word for it either. With Pay Per Lead plans, you pay only for leads that are produced. If we fail to deliver results, you never pay a dime. Call (877) 388-9884 for fire restoration leads.