Website design is the foundation of a strong internet presence. Water restoration companies hoping to enhance their search visibility in 2018 must start with a custom website. Not only should your site have visual appeal, but it should also be crafted to rank well on Google search results. Plumbing Webmasters offers website design services to restoration companies throughout the United States. Our services include:
Logo Design / Integration: We will design or improve your logo, and integrate it seamlessly within your custom website
Mobile-Friendly Design: Each of our websites are designed with mobile devices in mind
Responsive Design: While mobile is our first priority, each of our websites responds well to all devices
WordPress CMS: Our site's are crafted using WordPress, a popular Content Management System
Your main URL will serve as the anchor to your online presence, and form the basis for lead generation. Links to your site can be published on social media profiles, online business directories, and other digital entities. Although many services offer DIY web design for people unfamiliar with HTML coding, these websites do not provide the SEO potential of a "from-scratch" website. To learn more about web design for water restoration companies, call us at (877) 388-9884.
Mobile Web Design For Water Restoration Companies
With each calendar year, the percentage of mobile website traffic increases. This trend isn't likely to end any time soon, and water restoration companies must choose to adapt or die out. To capture leads in 2018, your website must be mobile-friendly, and be designed with the mobile user in mind. By partnering with Plumbing Webmasters for your website design services, you ensure that mobile usability will be a top design priority. Elements of mobile design include:
Call To Action: Click to call functionality, which allows mobile users to connect to your office phone line
Navigation: Successful mobile pages are easily navigable on smartphones
Speed: Users are even less patient on mobile devices, making site speed even more critical
User Interface (UX): Mobile elements should be condensed for optimal mobile view
A strong mobile website helps your restoration company rank well on local search results. For this reason, ensuring NAP contact information is accurately presented on the front page of your website is imperative. This notifies Google that your site represents a company, and helps index it properly on results, including in the knowledge graph section on the top right of SERP's. Google has taken the initiative to encourage faster mobile sites by creating the Accelerate Mobile Pages project, and offering free tools like Test Your Mobile Speed. For more information about mobile design for water restoration companies, call us now at (877) 388-9884.
SEO-Friendly Website Design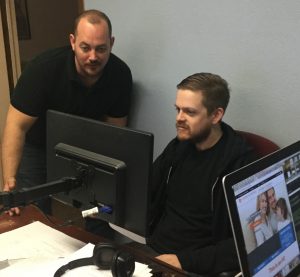 The search engine optimization process starts during the coding stage of website design. Before search engines index a site on search results, they crawl it using automated technology which gathers information about your site's content. Clean code, crafted by professional web designers, helps crawlers more easily interpret information, and therefore more appropriately market it on search results. DIY web page builders often create clunky, obtrusive code which makes the crawling process more difficult.
An often understated aspect of design is URL structure and hierarchy. Links serve as navigational tools for Google crawlerbots, and help them crawl your website and index its information. A sound link structure not only helps search engines, but it also improves user experience. Users who can easily navigate websites through appropriate linking, are more likely to stay on pages longer, and eventually complete the desired call to action. Call (877) 388-9884 for water restoration web design.