Search engine optimization, widely referred to as SEO, is an internet marketing discipline based on organic (non-paid) techniques and applications. Water restoration companies hoping for long-term success in the modern digital marketing landscape, must optimize their website for search engines. Though ten to fifteen years ago, SEO was synonymous with search engine manipulation, that is no longer the case. Today, websites must cater to user experience, if they hope to be ranked towards the top of Google search results. Plumbing Webmasters offers SEO services for restoration companies, which includes:
Keyword Research: Identifying industry and local keywords
Local SEO: Optimizing for local search
On-Page SEO: Optimizing on page content
Off-Site SEO: Optimizing off page content
With few exceptions, internet traffic is driven by search engines, and more specifically, by Google. Failure to make your website accessible for Google indexing will cost you massive business opportunities. In fact, a lack of SEO in today's marketing landscape, can often spell the end of your company altogether. Plumbing Webmasters offers search engine optimization services to water restoration companies throughout the country. To learn more about our process, or to sign up for service, give us a call at (877) 388-9884.
On Page Optimization For Restoration Companies
On page SEO refers to optimization that takes place on your main website. It is in this space where you'll want to market your services in detail, such as mold remediation, fire restoration, sewage removal, etc. Based on keyword research from SEMRush, Moz Keyword Explorer, and others, you can implement industry-relevant terms within your site's content. In addition to the body text, you'll want to optimize:
Title Tags: The SEO title of a specific web page
Header Tags: The H1, H2, and H3 of a web page
Meta Descriptions: The summary of a web page
URL Slugs: The URL extension of a web page (i.e. example.com/mold-remediation)
The goal of on page SEO is to rank on search results for relevant queries. If a user searches for "mold remediation services" within your service area, ranking in the top 3 results can generate major traffic to your website. Though on page optimization is not the only factor, it is the one you have the most control of, in terms of ranking for specific queries. While many people interpret "content" to mean text, it also includes images, videos, and forms.
Off Site Optimization For Restoration Companies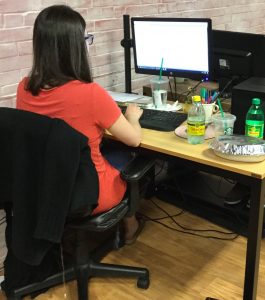 As we noted, on page optimization is important, but it is not the only factor to where your website ranks on results. For local search, in particular, off site SEO plays a major role. Off site optimization refers to actions that are performed away from your main website. This means social media, online directories, inbound links, etc. These elements give search engines a better feel for your company's overall reputation, based on its association with other digital entities. Consistency of NAP information also influences local search visibility.
If you are wondering where you can find a company to handle both on page and off site optimization for your restoration company, look no further than Plumbing Webmasters. Our group of optimization experts will fill your custom website with engaging, quality content, and also optimize your company off site, through social media, NAP citation sources, and inbound link creation. Both concepts work hand in hand, as good on page content helps your website earn quality inbound links, leading to enhanced search visibility. Call (877) 388-9884 for water restoration SEO services.